I'm not sure what this means? It sounds like Firefox isn't summoned or set as the browser to open the particular instance via a certain method that calls for it? Not sure where this happens or how. Everything works fine for me as it is so far and with Wayland the only program I use that won't work is simple screen recorder. So I'll have to find something else such as kooha maybe? Looking for something more simple than OBS studio.
@r0ckhopper
I installed plasma5-applets-weather-widget-2from the aur, seems I can't get it to work. Any ideas?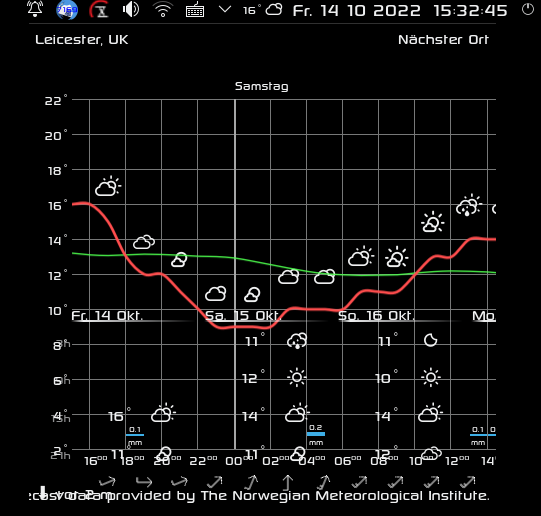 It's only that Firefox doesn't take focus when you click on a link in another program. It's a minor issue, and sometimes more convenient anyway (e.g. if you click on several links one after the other).
plasma5-applets-weather-widget-2 work flawlessly on my system. Installed from AUR.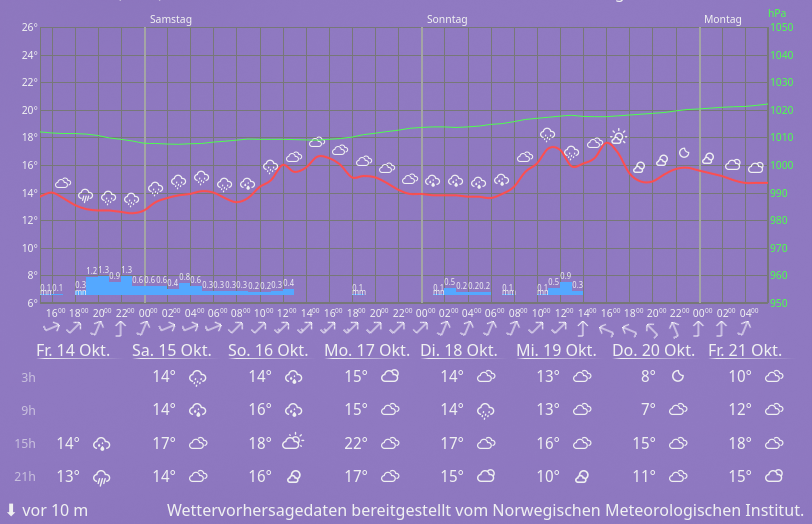 Since I updated my OS 2 days ago, I've been having weird crashes, and I'm not sure they're related to KDE so I'm asking here before making a thread.
Basically, when the "crash" happens, I can no longer use my taskbar (it's frozen) and the notification popups are all-black. I can still switch windows with alt+tab however, and most launched applications still work.
All of this seems to indicate a KDE problem, but when I try to open my terminal, the window is all-black too, which sort of sounds like a wider system bug.
It seems to happen at random moments, and no particular event causes these crashes afaik. Does anyone have any information about this? It never happened to me before 2 days ago, so I'm pretty sure it comes from SOMETHING updated recently
No problems on Kde here with 5.26
Why I don't have it yet?
Please tell me how, I think I already did it this morning, maybe I was wrong…
There should be a button to update mirrors in the Welcome App
yes there is, I did it again, Arch and Endeavour, nothing
can you run:
sudo pacman -Syyu

and post
pacman -Qe plasma-desktop

yes, now I'm installing, thank you
i am enjoying plasma 5.26 so far, yet another magic lamp effect got a fix and burn my windows broke a bit so waiting for kwin 5.26.1
Looks like a lot of plasma users are encountering problems with external monitor not working after suspend (or update). Plasma bug?
Edit: looks like two users use Ryzen CPU, maybe unrelated or not.
I use a second monitor but not suspend so I cant confirm this but it wouldnt surprise me, I give it a week or so and itll be sorted especially with the amount of people using multiple montitors these days
Yeah that's classical Plasma:
1 bug fixed → 2 bugs created