Hey folks, hope you all do fine and have a nice day!
I run a Lenovo Ideapad 5 Pro 14ACN6 plugged into a Lenovo Universal USB-C . To that dock is connected a LG UltraGear 34GN850-B and a ASUS MG279Q as a second external monitor. Both are connected via display port.
I installed Endeavouros OS 2 weeks ago with KDE Plasma. Laptop and Dock have the latest firmware updates. The Kernel version back then was 5.19.something.
Everything was working perfect and as expected. After the kernel update to 6.0 a couple of days ago, my second external monitor "stopped" working. It works fine on my Windows work laptop (Lenovo t14 AMD version). Also it works fine on my windows 11 gaming rig. I tried different display port cables, nothing changed.
When I start the laptop there is some kind of linux/arch logo with a loading animation or something for a second or two which gets displayed on all three screens.
xrandr also recognizes both external monitors: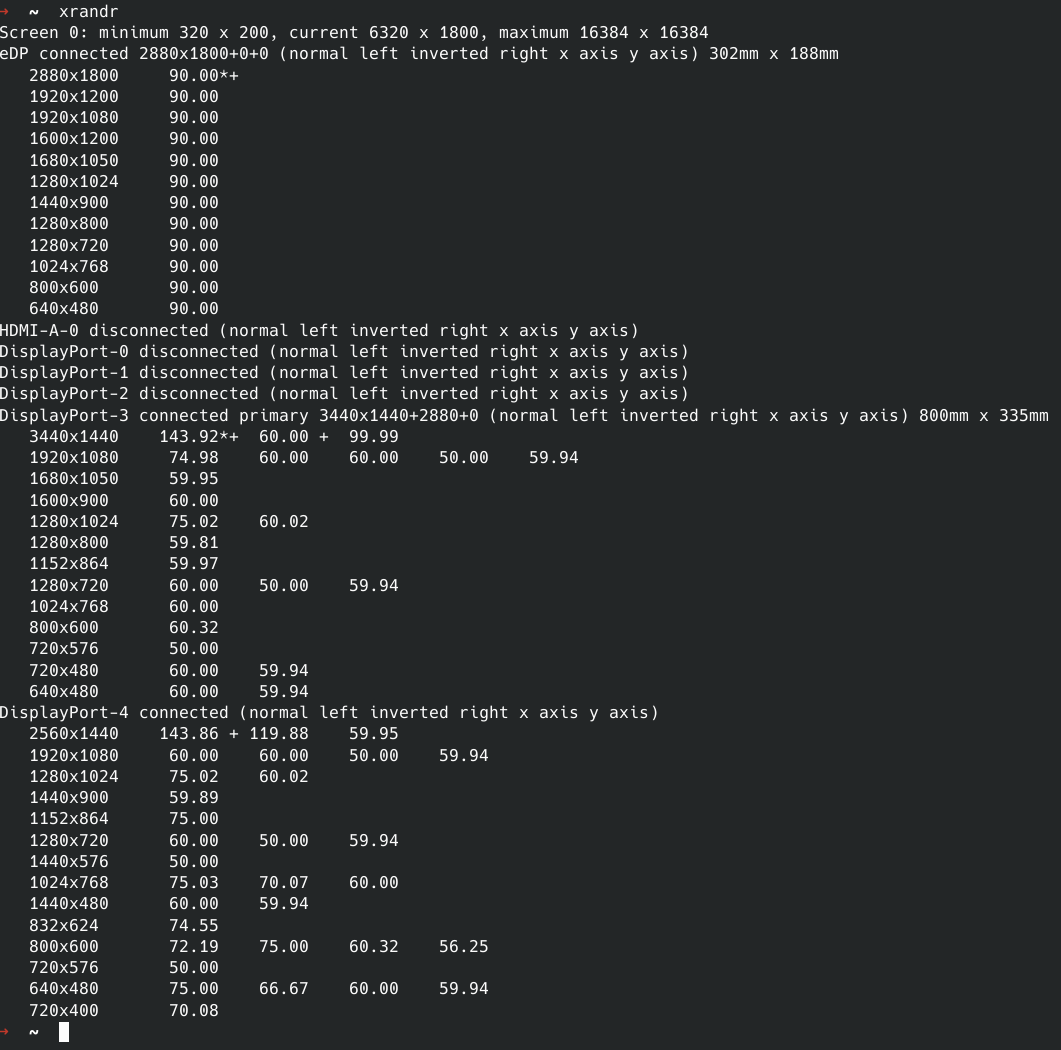 I reinstalled the whole thing because I thought I bricked something but after the kernel update it's the same again, one monitor not showing any output even tho it gets recognized by the OS.
I then waited for a couple of days and some kernel patches plus I searched arch and linux related subreddits and this forum and waited for others with the same problem to emerge…but nothing

I'm out of ideas because no one seems to have this problem after upgrading to 6.x. My last option seems to be to revert to the LTS kernel.
Maybe someone here can help me, thanks in advance and have a good day!