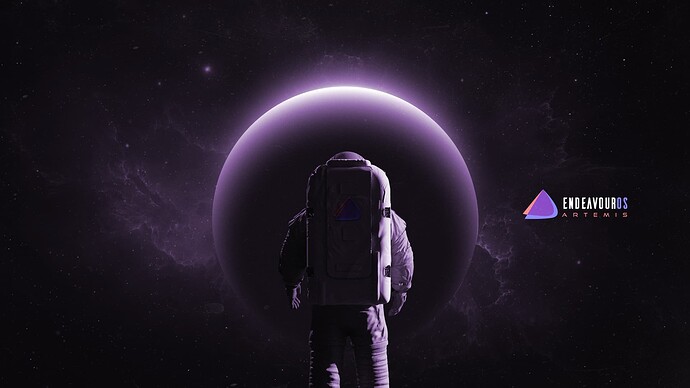 We are proud to present you the Artemis release, named after the upcoming NASA mission to the moon and I do refer to that mission for a reason but more on that later.
Artemis is our regular ISO refresh release, so users who already are running EndeavourOS don't have to install this release, you already are up-to-date.
Besides the regular updates and improvements on the ISO and the installation process is this release the first ISO that brings EndeavourOS ARM closer to the main release.
Brothers in ARMs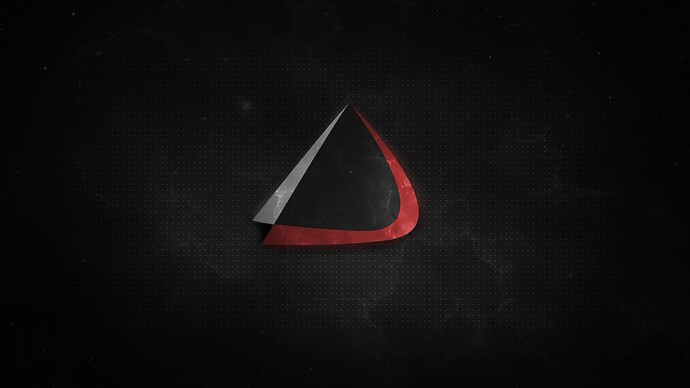 Just like NASA's Artemis mission will be to go back to the moon and also lay the foundation for the future (Mars) missions, the Artemis release is laying the foundation for the future of EndeavourOS ARM.
From the launch of our ARM branch in 2020, it was always our goal to integrate the ARM install process as an option on the main ISO release. After a lot of brainstorming and perseverance, we are proud to present you with our first milestone step in bringing the two projects closer together.
Around the Apollo release, community member Sravan started pioneering the options for the ARM installer to make it more user-friendly and to get x86_64 EndeavourOS users more curious to discover ARM. His ideas and also help in improving the existing ARM installation method, triggered Pudge, our main ARM developer to add him to the team.
This resulted in introducing Calamares to the ARM installation process and an integrated install option on the Welcome app of the main ISO.
The method requires two easy steps, the first one is the base install that uses an easy-to-use automated script in the terminal and the second step uses the Calamares installer to install the location, keyboard, DE/WM and user/computer name and password.
The new installer is still in beta, but we have had successful reports of entirely working installations amongst our ARM community.
Since it is still in beta, the installer only supports Odroid N2/N2+ and the Raspberry PI at this moment. Support for other devices like the Pinebook family and more is in the pipeline.
Calamares isn't the only step that has been made, both the main dev team and the ARM team have improved the way the main Endeavour packages (eos apps, DE and community editions) are updated for both projects. So both repos are more in sync from now on.
As I said earlier, this is the first step in bringing ARM and the main project closer, our next step is to let Calamares also handle the base install for an entirely GUI user install experience.
To read a more detailed announcement about the ARM release, you can read the ARM announcement.
Artemis features and improvements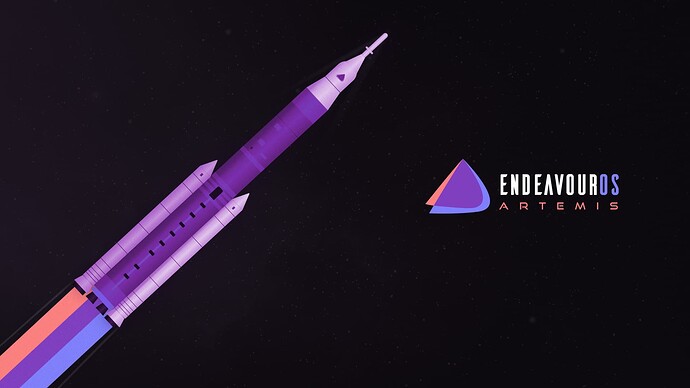 You can download Artemis over here