Yes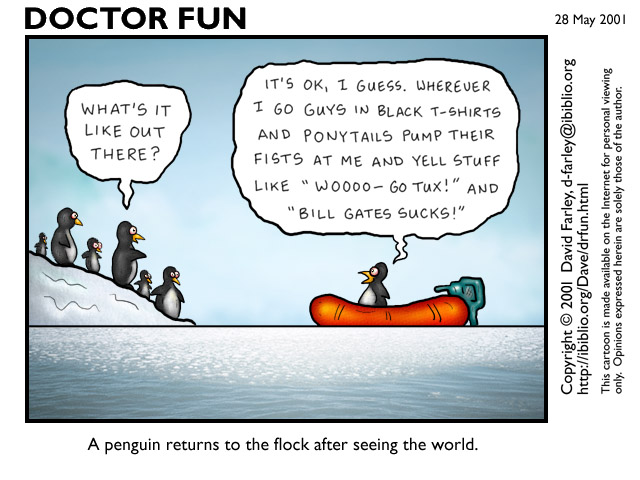 Glad that our little friends are aware that BIll Gates sucks!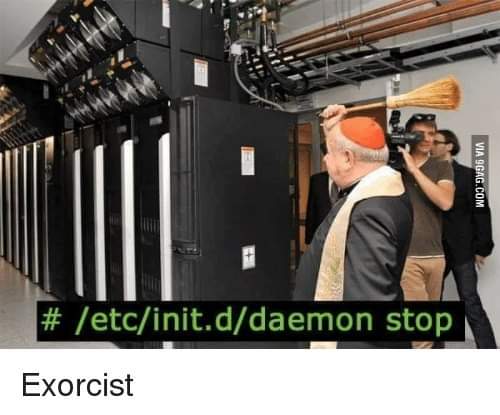 When I see this ritual I always wonder whether holy water conduct electricity?
@vlkon your post brings to mind an accident that occurred in the UK.
Having worked at a major engineering firm the last six years before retirement in the Electrical discipline, I learned there are VERY specific procedures for working on medium to high voltage circuits.
One thing you never do is break a circuit with load on it. The result will be arc flash. The higher the voltage, the worse the arc flash. Here are pictures of the results when someone circumvents safety procedures and safety devices.
Warning grusome pictures

Accident site


Here is where they really messed up. They circumvented the padlocked safety device. It is nice and clean with no damage, so it was on the floor when the breaker was pulled.


This dude has the least injuries. He was probably to the back holding the clip board.


This one has serious injuries and may have been the one who actually pulled the breaker.


The problem with this dude is notice the lack of burns where his hard hat was, but more importantly his upper eyelids are not burned. This means his eyes where probably open when the arc flash hit him. This guy might be blind because they circumvented a safety device.


Both his hands were burned, but the upper arms were not burned. Not sure if this means he is the one who pulled the breaker.


Judging from the equipment, this was probably medium voltage circuits. In the US most industrial medium voltage is 480 VAC 3 Phase. I don't know what the British equivalent is. If this had been high voltage, these guys would probably be in the morgue instead of the hospital.
Pudge
As my colleague say "there is no time for heroism". Also we are paid by the hour.

It may be grusome but the educational value is undeniable. I am educated in chemistry and I must say most examples of circumventing safety procedures are really nasty. Better to understand the safety procedure from the pictures then see it on my own skin (it's not that I like other people get hurt but if it happens it's good to inform others how it happened).
I have to admit… I don't get it…

Does the wooden bucket have some meaning?

Rabit…Bucket…Hat…Hole…rabit…alice…
I'm not so sure that the bucket (or the rabbit) have any specific significance - I think someone just used a photo they found, and the emphasis is more on the two frightened children.
Geez, it always sucks when you try to dissect humor, doesn't it?

The Rabbit is wanting to jump into the bucket to get away from Gentoo and Arch. He's a Windows Rabbit!

A wabbit, like elmer fudd would say?