But it can be fun to say it anyway -as long as doesn't degenerate!


always do tho … so pointless
Some third party might hear about a DE he/she doesn't know, though - and investigate… Presto! Another convert…
dream… you know it not happen like that … fanboy take over and it become a mess . like i say " NO best/good looking DE " Only DE that fits YOUR needs
Oh come on - we managed that discussion HERE without going overboard… it CAN be done (just rare).
lol, yes, lots of awesome stuff in there!

I would but everybody complains when I mention gnome Lol
You can mention it all you want - just try not to make me use their CSD! They get on obsession-fueled kicks, and drag everyone along in that direction. If I need to have more usable vertical space, I can rotate my monitor! Also - there was a idea under development (hiding/abandoned now?) that moved the min, max, close and title to vertical deployment down the left side - now THAT would save space in a logical way…
The best DE I've ever used was Windows XP.
I miss it everyday. So wonderfully simple. And completely lost to time now.

i3 in my opinion, obviously that's after tinkering with it and making it so that all I see is a wallpaper. No bar, no borders, no titlebars and a random wallpaper at login. (Yes I do have a bar, but it is hidden by default and toggleble.)
If someone literally remakes XP to run on newer hardware,I will probably go back.
I mean…It still would be crap compared to Linux


However for nostalgia purposes…I guess someone will end up making it in the end, keep watchin'
I DO run XP on new hardware … in a VM. Still need it for some things - like Freecell, Solitaire, Spider Solitaire… all that it ever did well!
Why?
I can hook you up with those games in Wine easily
Why not its his/Her choice Lol
I totally go with KDE, I absolutely like KDE : - ) I like to be able to adjust every aspect of my desktop …
!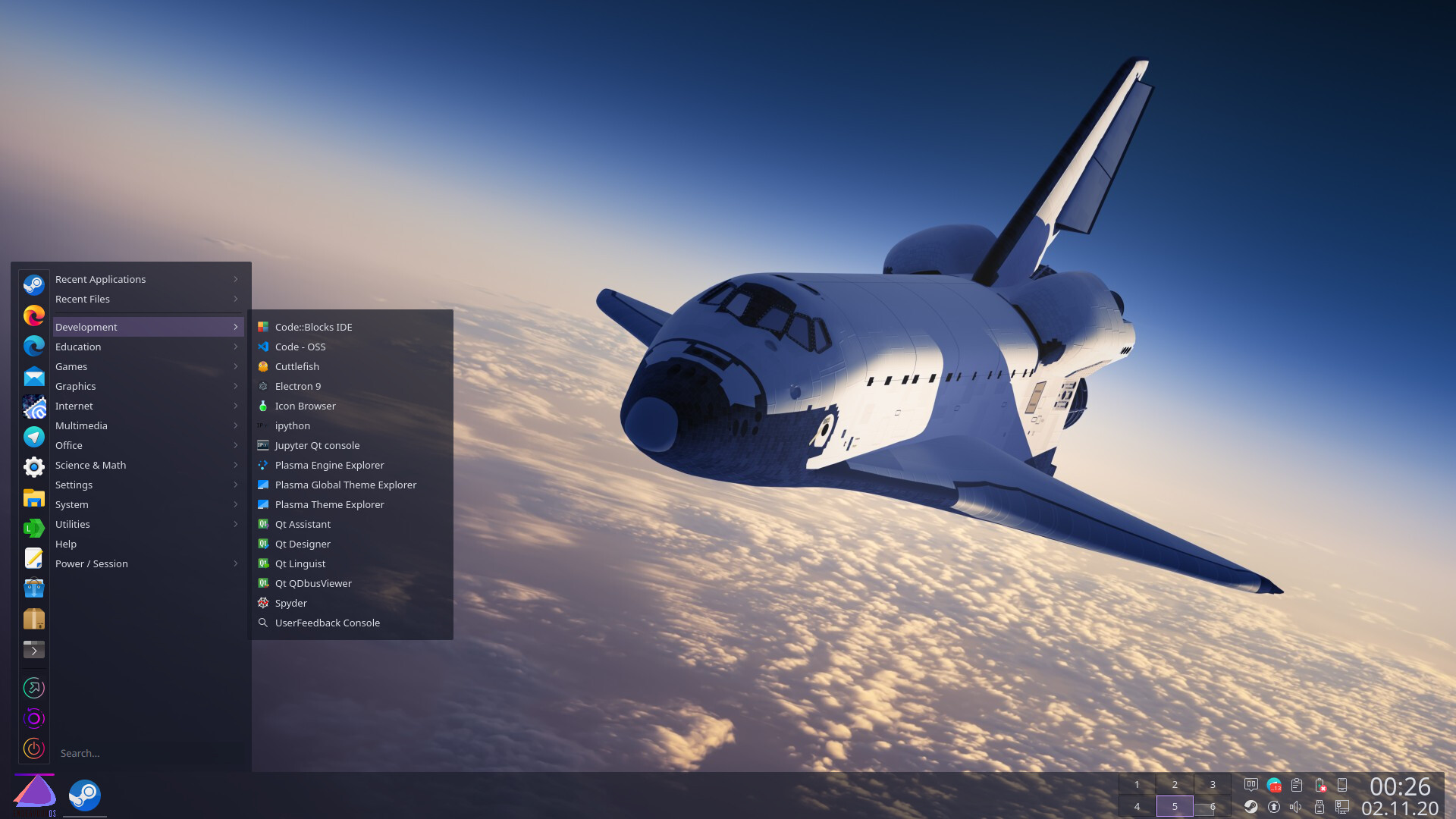 That the point of linux desktop

You make it look feel how you want
so they all are best looking
…
Best looking DE? Openbox. It's just your background.