Hello,
I had this issue for a long time now:
Every time I boot from the EndeavourOS ISO (e.g. if I want to reinstall my system) the "boot output text" looks very sharp and crisp: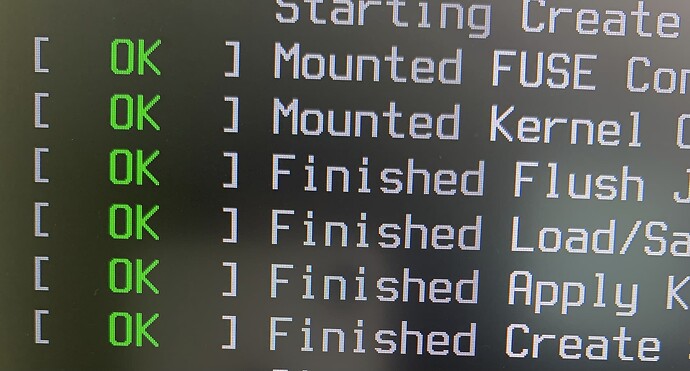 But after I have finished installing EndeavourOS and just boot into my system the resolution is much lower and the text is not as crisp anymore:

---
I had this happen on both GRUB and systemd-boot.
I use a NVIDIA GeForce GTX 1060 graphics card.
I know this is a very minor issue but EndeavourOS is definitely able to show the boot text in a higher (my native 1440p?) resolution as seen when I boot from the ISO so something is changing after installing the system.
My installation is about 2 years old at this point but I try to keep up with the new defaults (e.g. switching to systemd-boot / dracut etc.)
Can someone please help me with this? Thank you.
EDIT: I think the low resolution problem is already starting one step before on the systemd-boot menu where I can select entries.
---
A few days ago I installed EndeavourOS on a different SSD with the latest ISO as a test but still the same issue:
Boot text has a high resolution and looks crisp when booting into the ISO
but
has a low resolution and looks blurry after I boot into my installed system.
Also the font could be different in both cases?