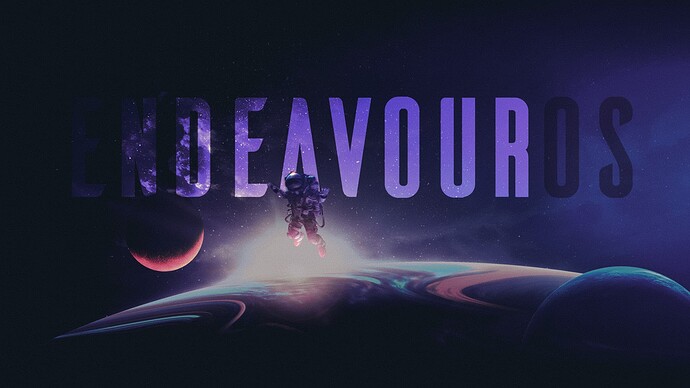 I know, it sounds a bit much of us to declare a day in honor of ourselves, but in our defense, today is our fourth birthday.
And honestly, it both feels like time went by in a flash but also at times it feels longer than four years.
The feeling of excitement we felt that very first day when we decided to start this project and not knowing if we were able to create a website, forum, and an ISO, let alone maintain them. Would we attract people and more importantly, how are we going to pay for the servers and all the other mandatory things we needed?
Questions filled with a little bit of dread were dancing through our heads back then.
Now, four years later, those fears were luckily ungrounded and as you know by now, EndeavourOS took off like its Space shuttle namesake with a wonderful and loving community around it.
Compared to four years ago, the project has evolved rapidly thanks to the valuable feedback and cooperation of that same community.
We are immensely grateful for the (continuous) support you have shown us over the past four years. That support brought us where we are today, a distro with a wonderful community as its key feature.
And don't worry, this isn't the end because Endeavour still has paths and realms to explore.
Happy Endeavour Day everyone!!
With love,
Bryan, Dalto, Joe, Manuel, Pudge, and Sradjoker.