Do you guys want a guide to know how to tweak xfce theming?
I have been using XFCE for a long time now, and decided to try something new, maybe next week when I have some free time, I'll try gnome or kde, not sure which yet, so I won't be voting…
I think I know how to do that. However, a how to make xfce not look like a 90s DE would be great, I never found time to make it look pretty out of vanilla xfce. The prettiest out of the box is the eos themed xfce.
Hmmm - does that mean that my setup looks like the 90s? I hadn't thought of it that way (and I find xfce pretty configurable!). Here's an example of what I currently run (or close) - can you point out what makes it 90s? (I can always learn something!)
Vanilla xfce.
Windows 95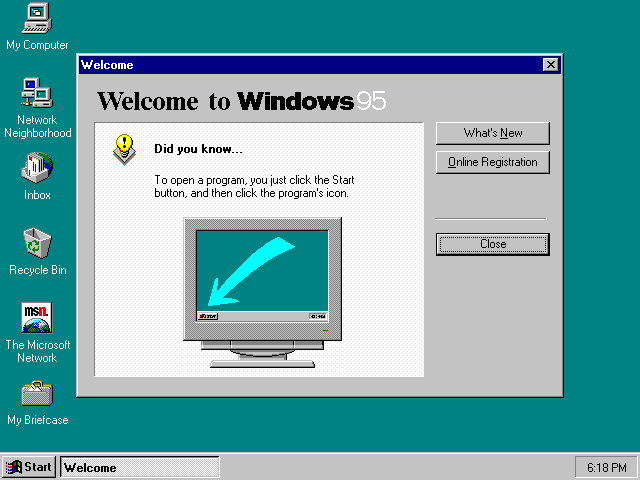 I never managed to tweak it like you guys, out of the box xfce doesn't look compelling to me. Tweaked and riced it can look amazing.

misunderstood, just my opinion of the look of vanilla xfce, your setup doesnt look vanilla but pistacio
XFCE is for rising or any other DE. Just need to have time. I was an old GNOME guy. Neve got into KDE it's a very nice DE but it just reminds me of Windows.
Never got into anything else after I used it in MX Linux and played with it a lot. Then I moved to vanilla Arch before EndeavourOS and I found the true XFCE there. Vanilla XFCE just says turn me into what you want Sir.
I don't see the reason but if you make one it may help someone that isn't so experienced in xfce4
Well, a lot of the votes are toward no so I might not. If the community doesn't want one then not gonna waste time.
If you rephrase to "how to tweak xfce theming" I would vote yes.
Why Xfce , what about KDE ?

KDE is out, xfce is en vogue currently
KDE is great and completing the Endeavour to rise is kind of not enjoyable (for me at least). And I like XFCE more than I like KDE. Also, I think there are many guides for KDE rising or themeing.
From when? I thought that KDE is in atm ?
I don't care what's "in" or "out" but one of the reasons why I use KDE is that it looks nice even without much theming

@OP: Sure, if you have the time and want to do it. I'm sure it will be helpful for some folks out there

I would submit that it doesn't HAVE a look - just a painfully bright wallpaper! I would guess that they decided long ago that no effort would go into OTOB appearance, just into making it easy to change. First thing to add is the whisker menu…

Then theme, window theme, maybe icon theme - mod the panel or add a dock…
Sorry guys, but after years I'm done with Xfce. For me, no matter how customizable, it's just hopelessly outdated and I can't understand why EOS has it as default. I'd rather make friends with GNOME if there was nothing else left in the world. (IMHO)
KDE is like owning a Ferrari. It's always been "in."
XFCE might be more like the Mini Cooper. It's always been kind of cool. Sometimes it's really popular, sometimes not, even though it's never really changed. (except that it's now owned and built by Germans instead of the Brits and they are huge, contrary to the name)
@Balder I believe the reason is that xfce was chosen specifically because it doesn't change. It's easier to maintain the .iso for each update. Endeavour is rarely installed with EOS theming realistically. Most folks use it to install vanilla and tweak for themselves.