Welcome to purple side of Arch

Thank you @Shjim I'm really enjoying EndeavorOS
I'm already a Linux user since 2008, I'm a Portuguese translator of almost all Desktop Environments, some Window Managers and also of several open source software, mainly for Linux.
Cheers
Really like the background … can you share it ?
Nothing much new here - but things keep evolving. This is an Arch build with a new logo presentation - and Filesystem type and package counts added to the main conky…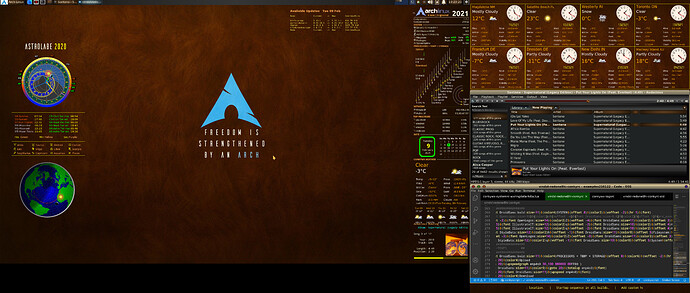 EndeavourOS I3 on the Mac Mini
using this for the custom firefox skin… adjusted some hex values in the userChrome.css file to let the active tab color match my workspace indicator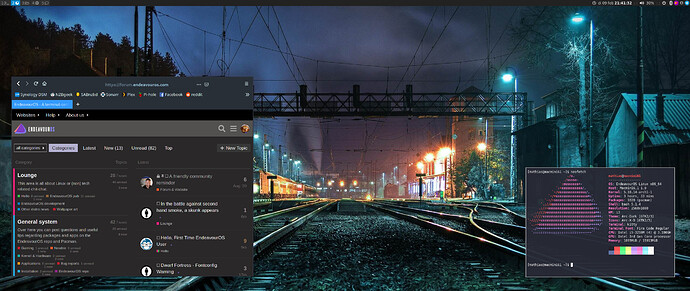 Very very nice!

really a buty! you need to update your system
any chance to share the wall?
the reason i started using linux in the first place ha!
to breathe new life into my good ol' pentium