I'd be happy to show my desktop, but haven't installed Endeavour's yet…
Therefore, I will show the desktop of the current system, which was installed thanks to Antergos and subsequently transferred to pure Arch.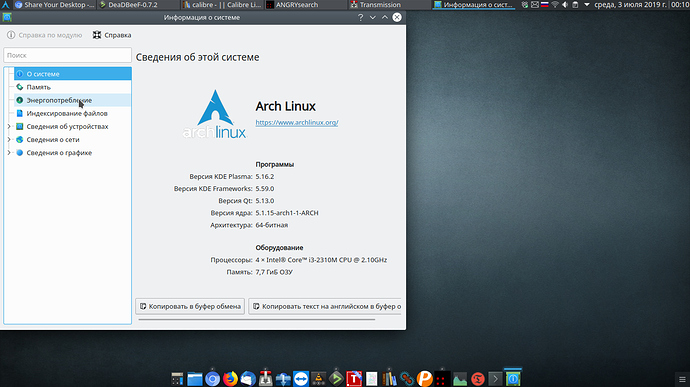 nice and clean! you do not need to reinstall to get into EndeavourOS you can add the Repo later (when it is ready) to get the packages we will provide. EndeavourOS do not ship unusual configs to the system itself.
Of course, I will definitely try EndeavourOS later…
It's just that we have a very short summer… They say summer is a small life

So I try as much as possible to be in nature

where do you live? i can see Cyrillic script

Russia, Moscow
16°C same like here in Germany, Berlin
You stay there! Soon it will be warm again
@ramon395 First of all welcome. I like the red ribbon on the top left, what is it called?
i made a post on reddit a while back with the answer for that, you can find me on reddit as "ramon395".
I'll share mine as soon as I'm use EOS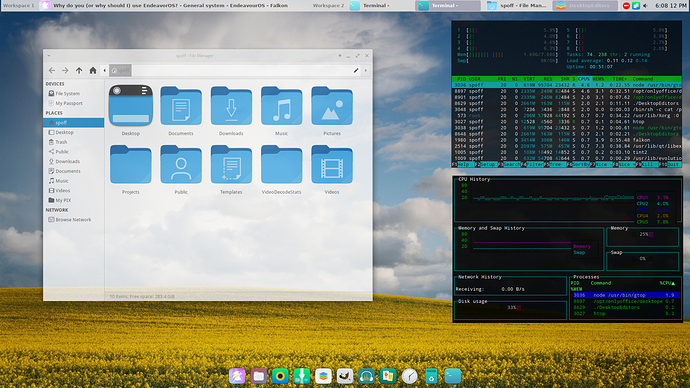 Here it is: EndeavorOS installed with the beta 2 ISO and already tweaked beyond recognition. And this is my daily driver. I really like the XFCE 4.14 pre. It's very modular and I can remove pieces I don't want to use like the XFCE4 panel. (This is the Tint2 panel I've used for a decade.) This XFCE desktop is nearly identical the Openbox install I ran on Antergos.
Very very nice. From a KDE fun



Hi there!
I'll wait for Endaevour OS to go alfa before I'll try it out, so this is my Deepin laptop, witch looks almost exactly as my stationary Arch KDE install (and my previous Antergos).
More or less taking this as an opportunity to say hi!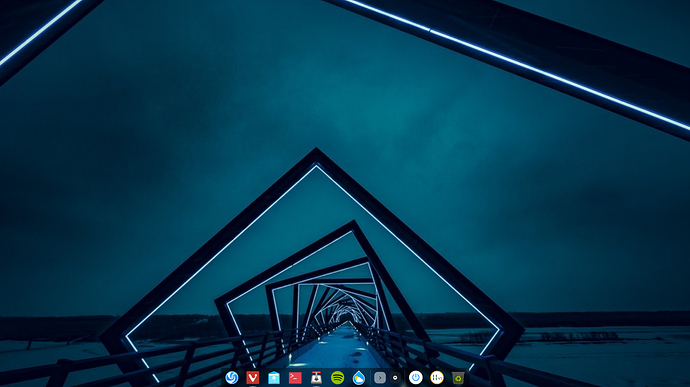 Hey, @SPOFF it looks great! how did you get 4.14pre installed? I think I tried it but never got it to work. It was all broken so I reverted to the version in the main repository.