I only see this?
Applicants
MICROSOFT TECHNOLOGY LICENSING, LLC [US]/[US]
Click on patent number and see left side of next page

Well, actually it's on the same page as well also, to the left.
And…what do you mean grab?
I never part ways with my tin-foil hat, given stuff that i know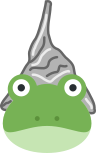 < they are standing right behind me, aren't they?
Seriously, though…it's tough being a conspiracy theorist when Mickeysoft keep doing stuff like this…we don't want to be right!
Yes they are, WATCH OUT!!11

Who?

< it's the AAAAALIENS, maaaaan!
P.S. Seriously though, it would be all fun & games, as usual…if stuff like in OP wasn't real

Would be interesting to know what are those "body activity" conditions needing to be satisfied.
I don't think I would be making much anyways


Somehow i doubt that their idea is for you to make money
It's all about the control. 1984 was written as fiction, dammit, not a bloody how-to-manual.
Sure!
But I just wondered what they would like to "sense" me doing to supposedly award me with cryptocurrency.
Whatever they told you to. So sleeping in bed may be an option, but I suspect our lizardy overlords have more plans than that.