Hello all, i use EndeavourOS since 6 months, i just come to see a problem of language of xfce this morning after some update yesterday evening i suppose, passing from french to english and with some strange error message in terminal emulator about wrong caracters.
But the worse thing is not there, i did try to solve my problem of language by restoring a previous snapshot with timeshift via BTRFS.
My system is using luks on LVM+BTRFS with SYSTEMD-BOOT, not grub.
The result after to proceed to the change in TimeShift is that the system can't boot anymore.
I don't know how to read the log jounalctl knowing that i have the access to the partitions via a older system installed in another disk.
I don't know neither how to identify what is the right btrfs subvolume to point out to come back to the situation before to use the restore of TimeShift. i proceed to the restore at 9:31am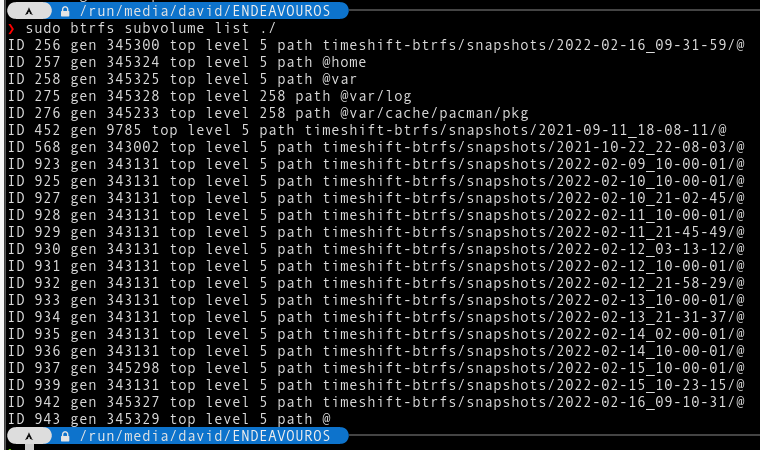 my fstab point on / with @ with id 256 :