What are your thoughts? Where do you see Linux (desktop) fitting in?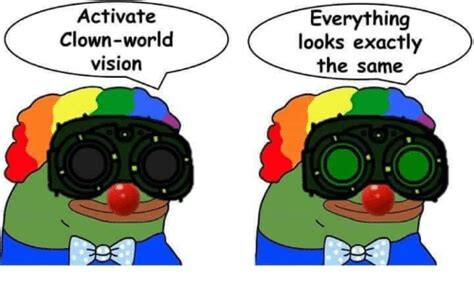 Not sure what you are referring to?
Edit: Clown vision only sees Nonsense!

The latest buzzword about the next phase of online "experience" I guess is a way to put it?
Well we are at year ten after pocket computers became a thing and still are struggling hard on the OSS side. AR/VR are on the horizon being the leap for the next decade.
That said, I hope the Linux desktop DE rewrite wars are over by 2035. Maybe 2040 is the year of Linux on the smartphone? /s
no really of any concern to me, Im not partial to VR and i like there to be a solid disconnect between my system/online and me.
My opinion is mostly, who cares? Let people who care work with it and figure things out and Ill keep going as usual. I see this "metaverse" as being a problem for people already overly attached to online interaction and somewhat addicted to the online experience.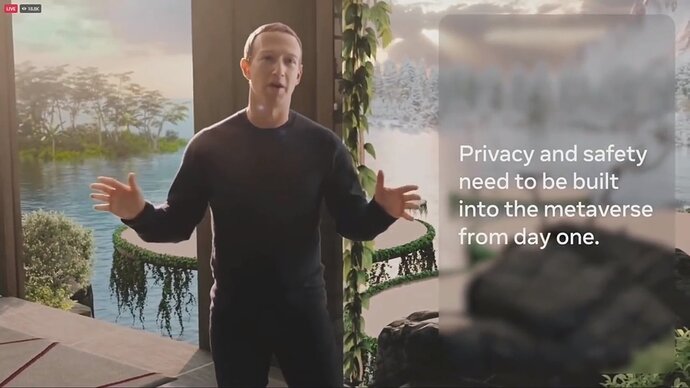 Need to

…oooKay

MetaVerse
I dont think he actually knows what those words mean
pretty sure he thinks that means "collect ALL the data"
Just to be clear, I am very skeptical and hesitant about the entire concept (not just the Facebook / Meta iteration of this).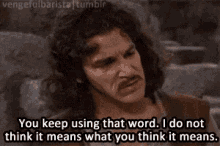 Looks like Facebook
It certainly does
Bag of shite aside, when I first read about it, I thought that's just Second Life, and the BBC have drawn that comparison:
y'all mean it's just like secondlife with extra spying, right?
Gentlemen, time to make some $$$

Google "how many facebook users"
Top result says:
How many users does Facebook have? With roughly 2.91 billion monthly active users as of the third quarter of 2021, Facebook is the biggest social network worldwide.Nov 1, 2021
---
I don't like where this is going. We are already fighting privacy issues. Teenagers with depression, bullying, identity issues, etc. Deepfake, identity theft, piracy.
What I disagree with MOST, is that Zuck/Meta/FB is leading the public to believe that this is THEIR project - when it's NOT.
Apple, Alphabet, Nvidia, Unity, Microsoft, and tons of others vested into this. However, I think it will be years before any viable product is publicly available. There would probably have to be a restructuring of the physical infrastructure concerning data speeds, fiber optic, etc. We Americans pay the highest rates for the slowest data speeds. So many other countries have crazy high speeds compared to us.
I think it will take off with the millennials or generation z or whatever came after me. The kids who want to get everything without working for it.
It could be great to end the pandemic, just stay home and experience the world in your living room until it's over. But I guess who will deliver pizza, robots?
Good luck with the metaverse in rural America with internet speeds of the 90s via dsl