I like opensuse. I don't really like zypper though.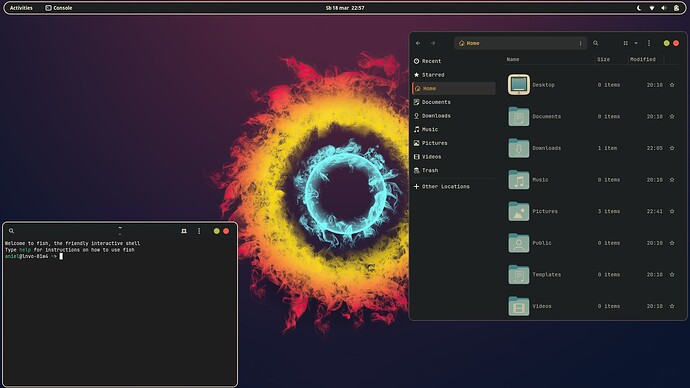 the GNOME install I just tweaked for trying the fix for the theming issue.
I think I'll stay on it for a while, to check out GNOME 44.
Do you have the direct link to this?
nope sorry not anymore just downloaded the wallpaper for fun but not gonna use it on my own system.
more work on the icons


the iconsets i found are called nouveGnome-Grey/nouveKde-Grey i'm changing the colors to the purple so its a slow road. Giving the over all look the name Dare to Endevour
looks great keep up the good work

What is that avatar inside Konsole? I haven't seen it before. And with desktop shortcut names in Spanish… I'd rather have the penguin unlike my first topic on this forum.

Russian orthodox cross.

And that's yakuake, not konsole.
Spanish used as a system language cause I'm studying at the spanish university, computer engineering program.
Trying to force myself to learn the language better, can't say it's actually helping this way.
welcome nice chutlu

i love the cases right to the desks ! 100% very useful i bet for a clean Desktop…