Think the one you're looking for is here:
Yes! That's it!
Thank you so much.
No problem
Raspberry Pi 400 | Android 13 (AOSP)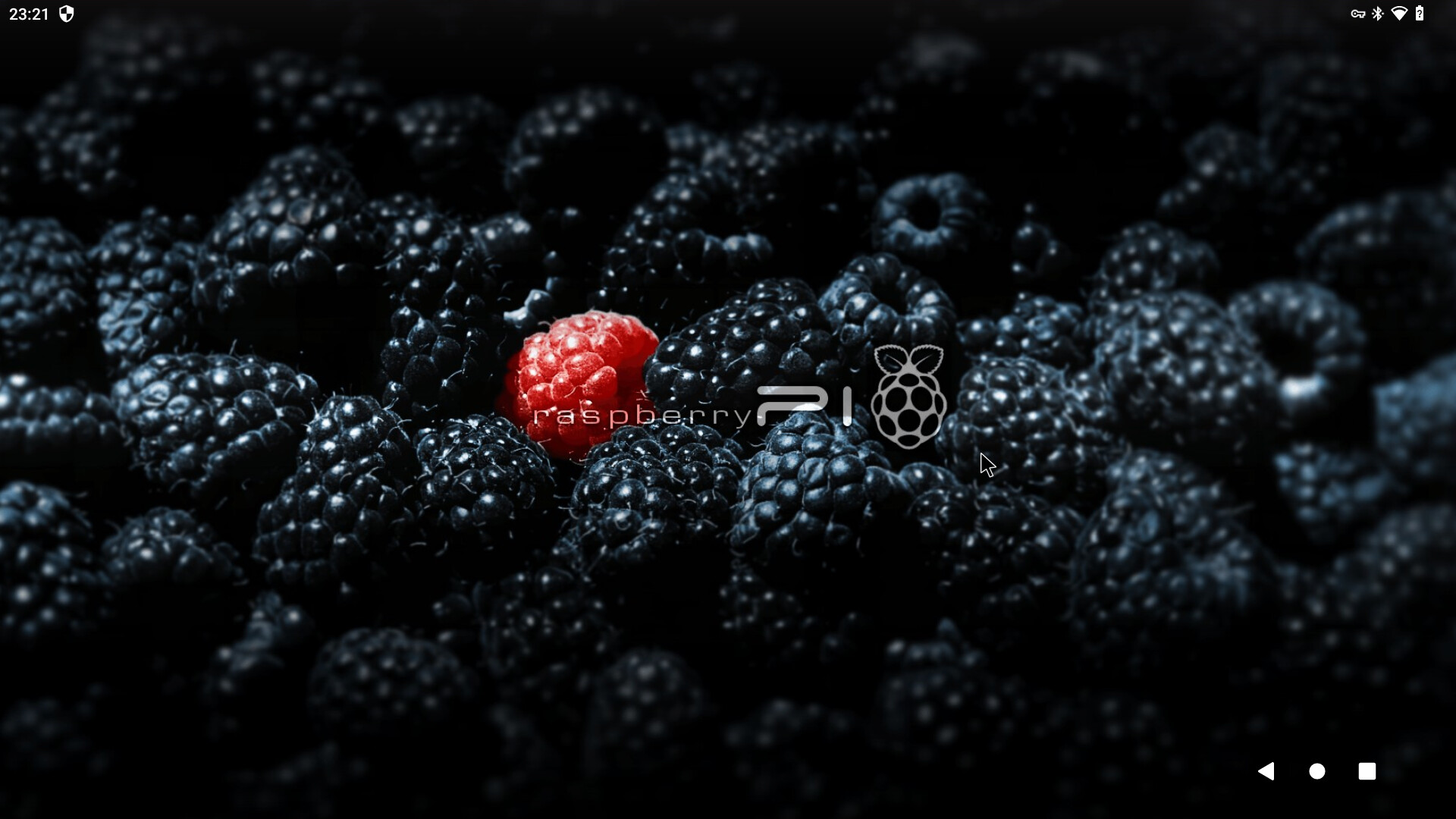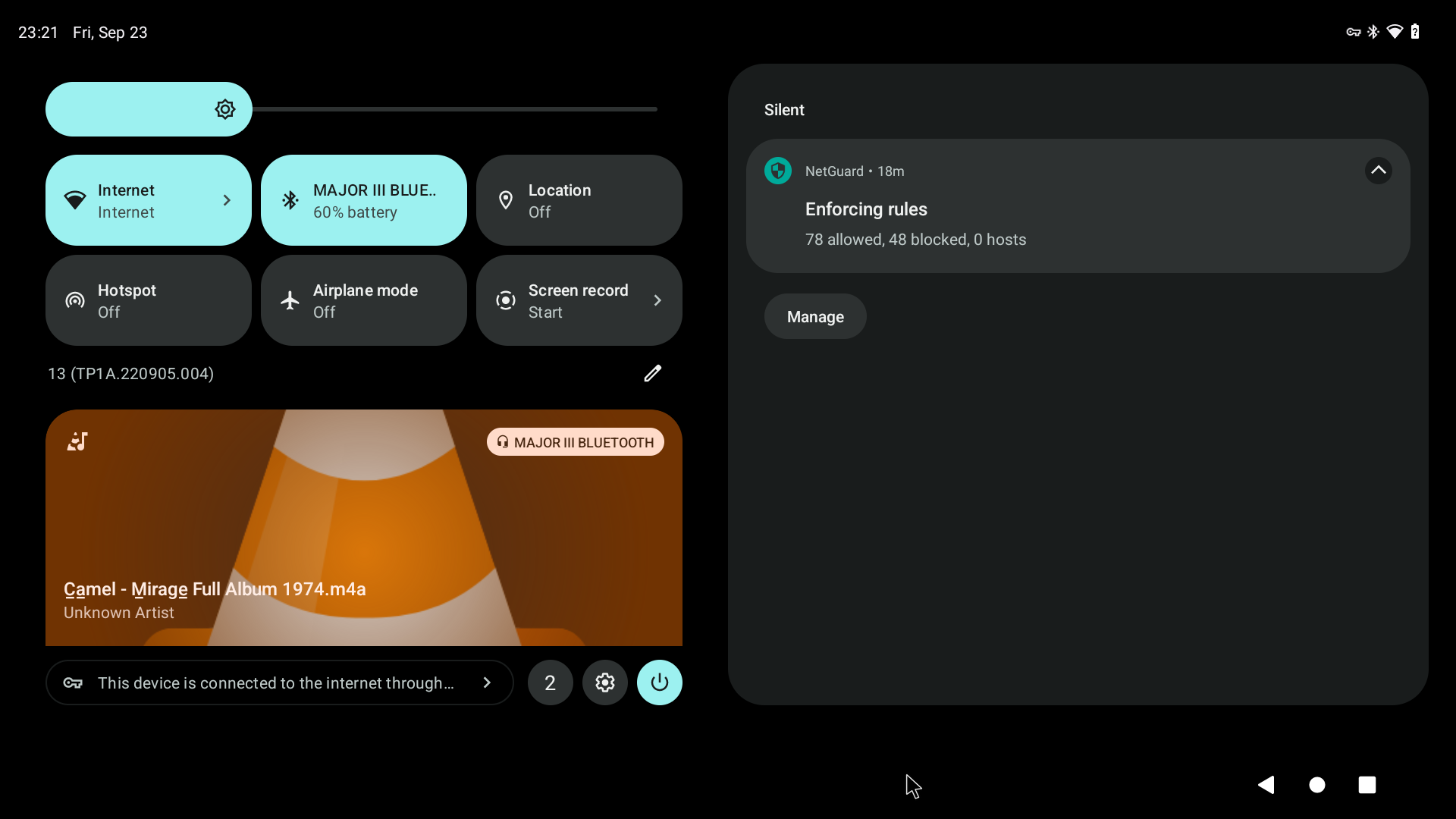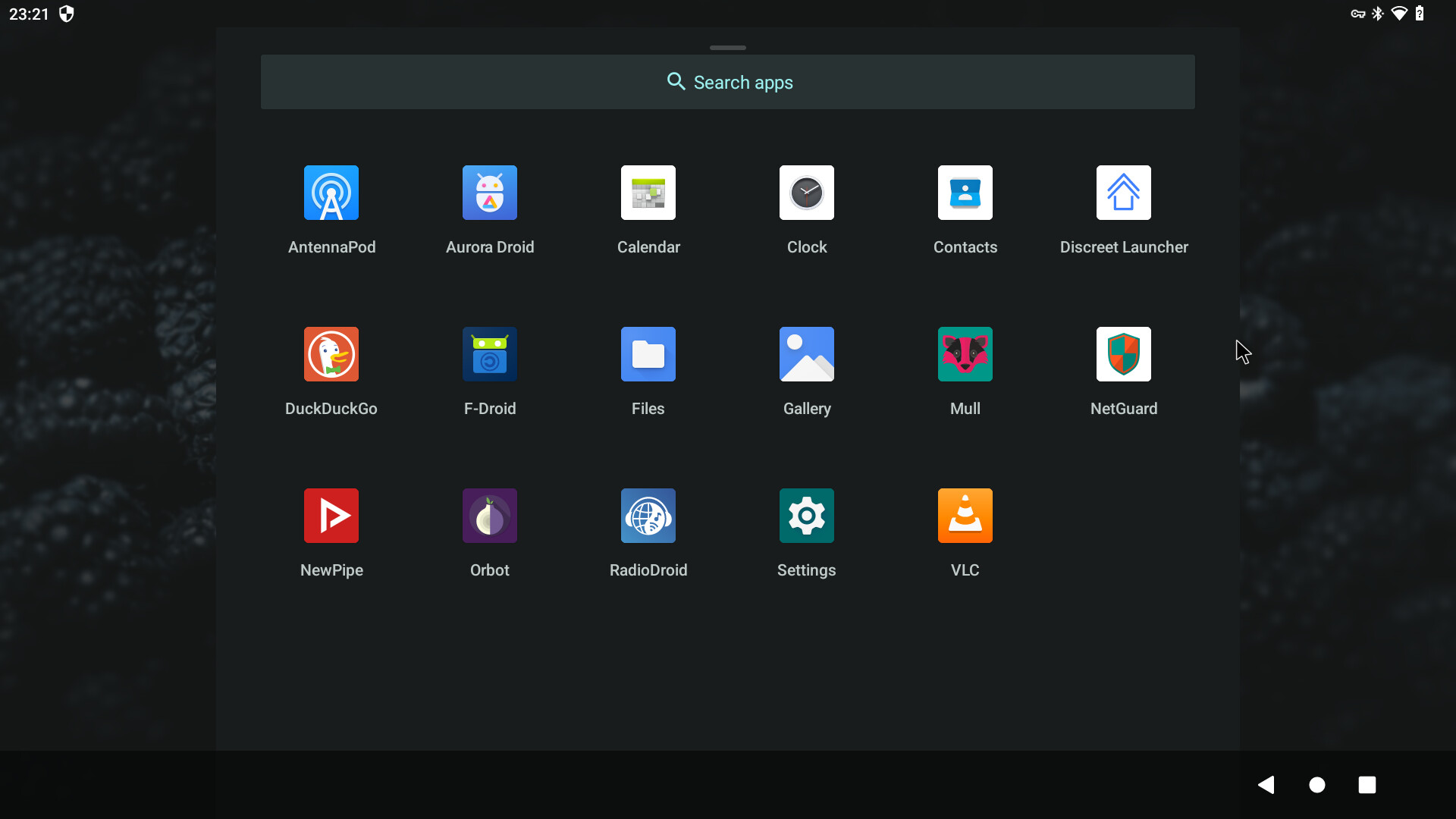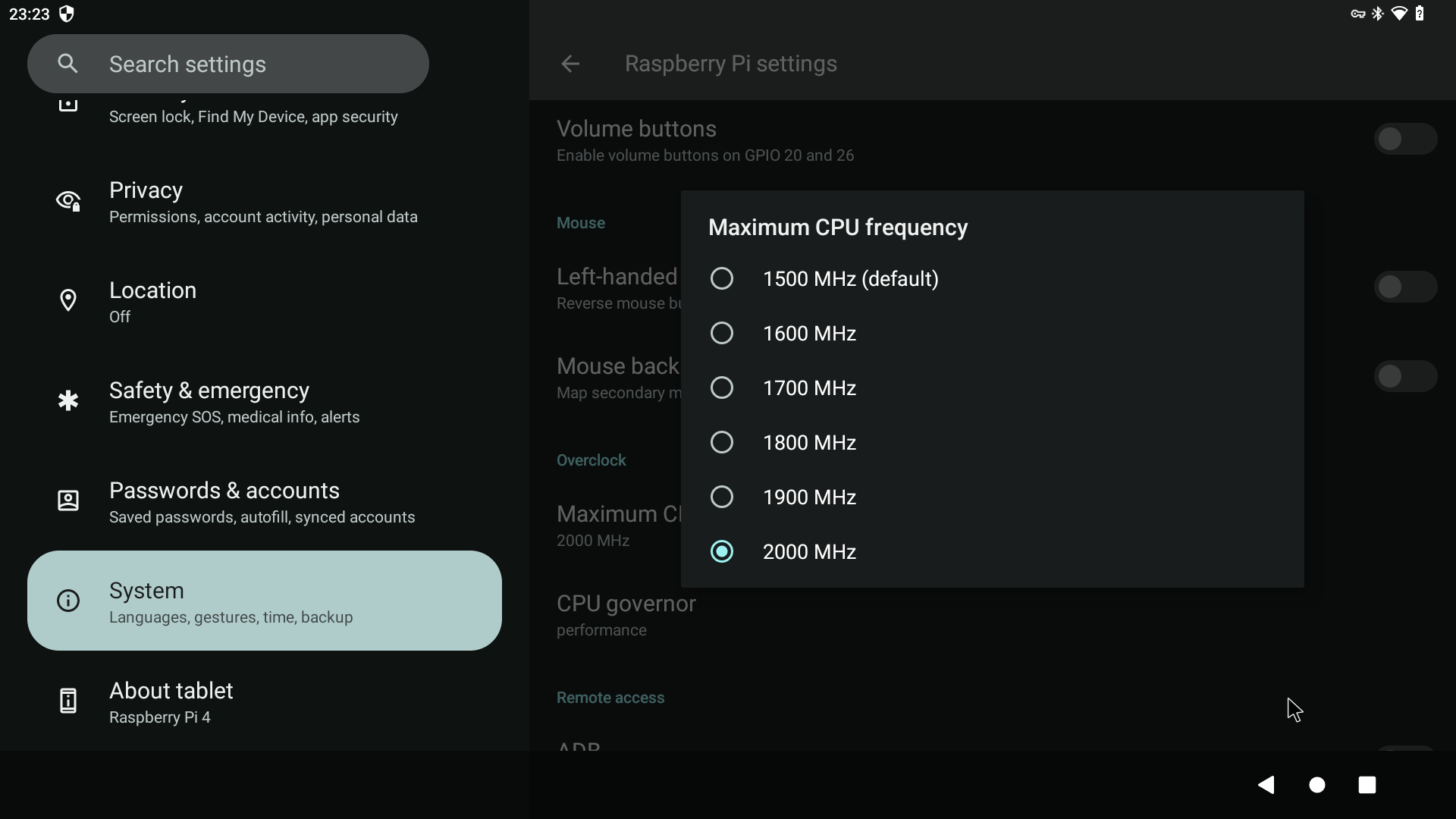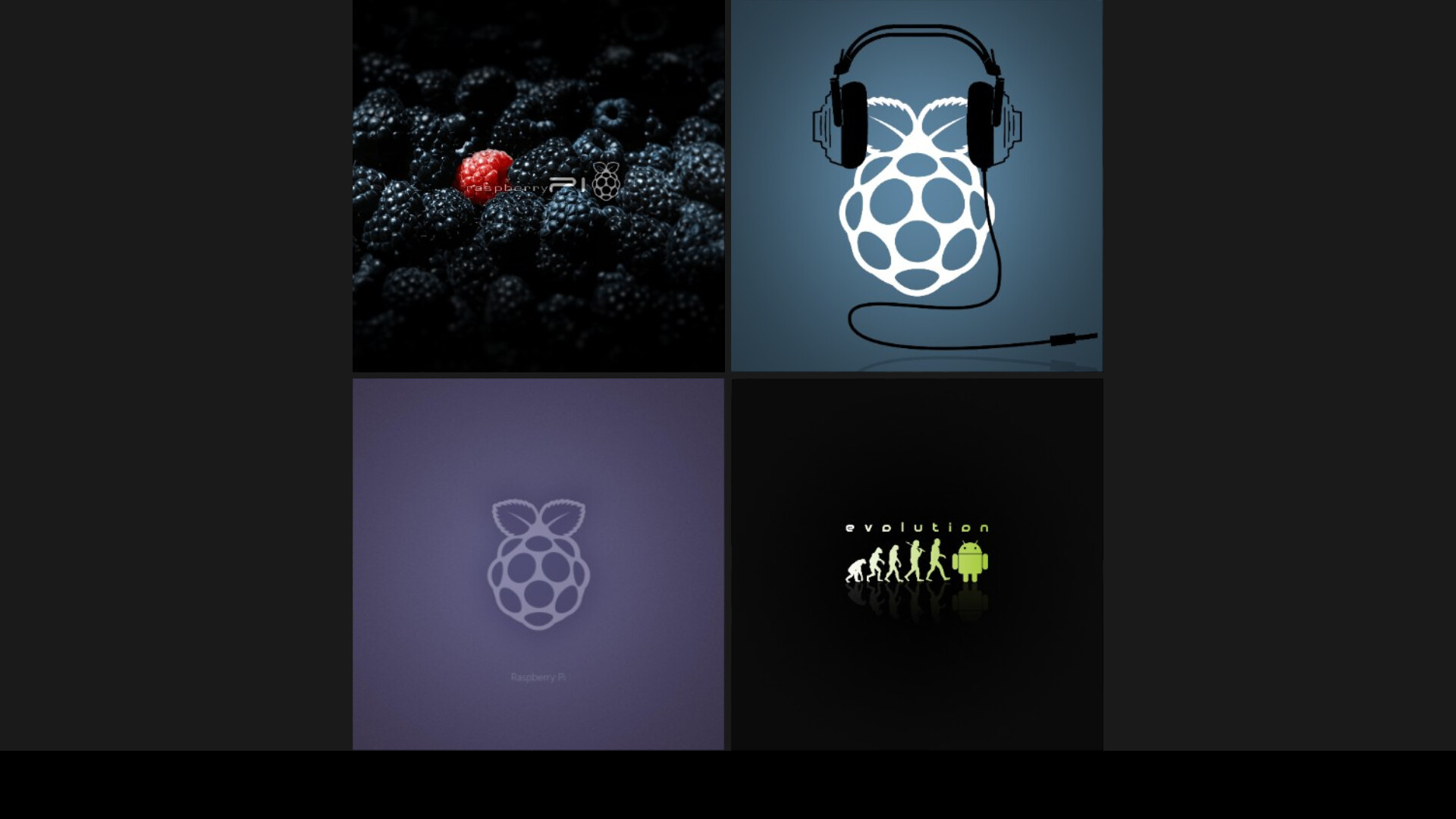 My screenshot of SparkyLinux Openbox, Pont Darc over the Ardeche River wallpaper and Gis Weather app on my "testing" laptop.

taking a look at Crystal Linux in a VM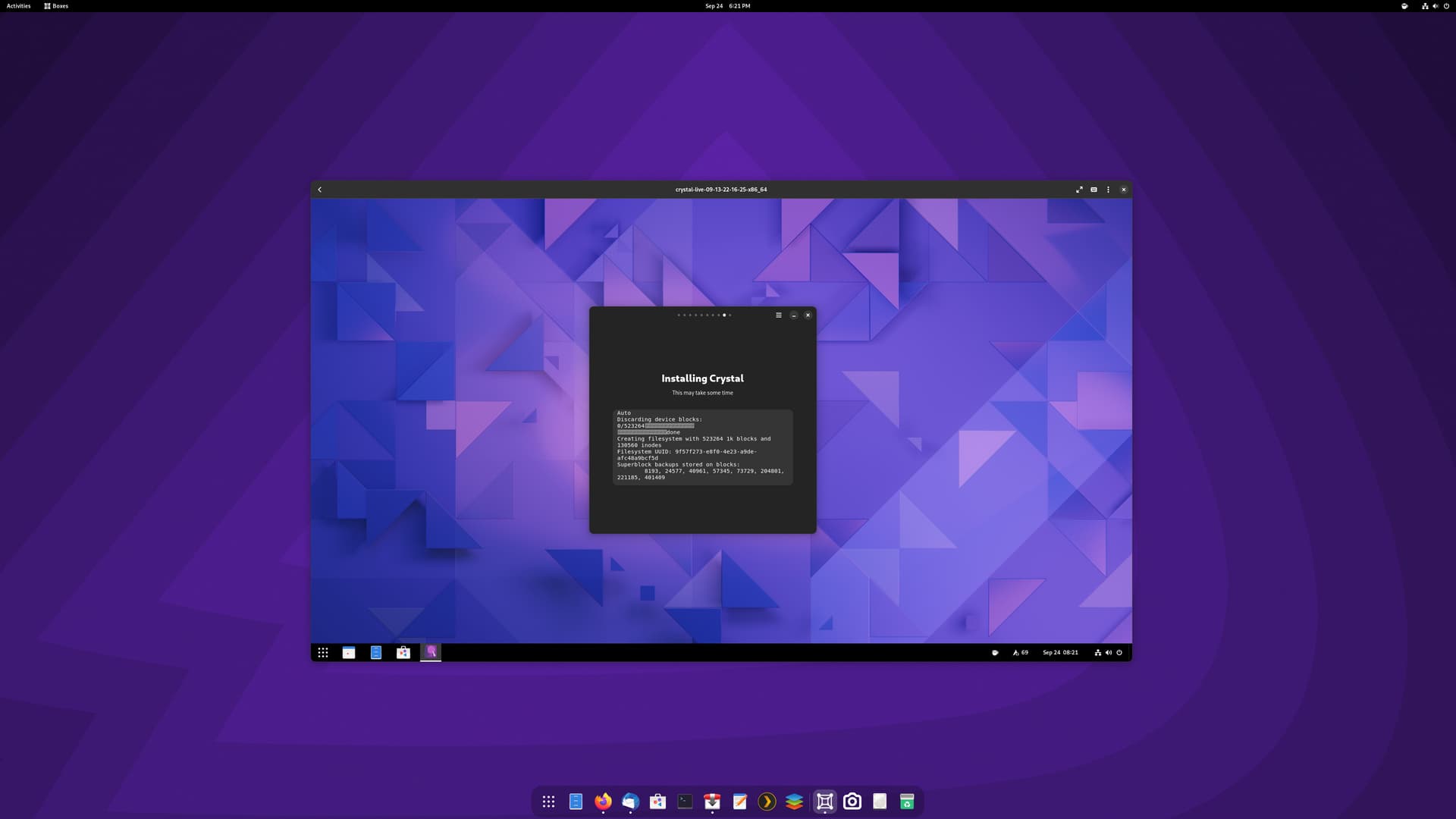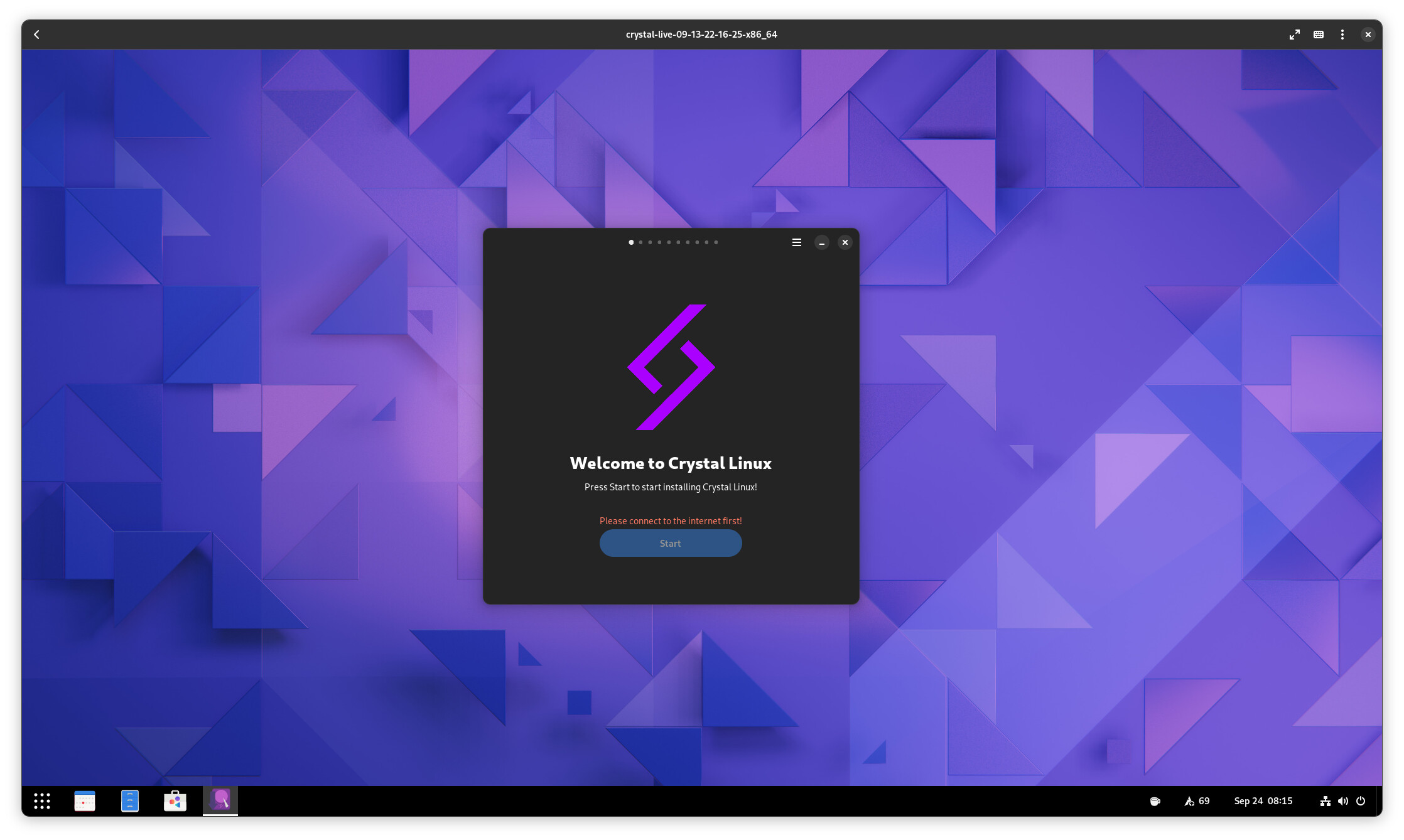 Have to say as a Gnome simp i really like the installer, they've created their onyx DE (gnome with extensions)
I might posted before showing my desktop, but since then it has improved so much. I have change the theme of polybar (and got the battery indicator to work). I changed the colour of the bottom bar to match polybar (before there was a colur mismatch). After watching some youtube videos I worked out how to use scratchpads. I am pleased with the look of it.
As a whole I am REALLY liking my I3WM experience (and have a feeling it is going to be my desktop environment for quite some time).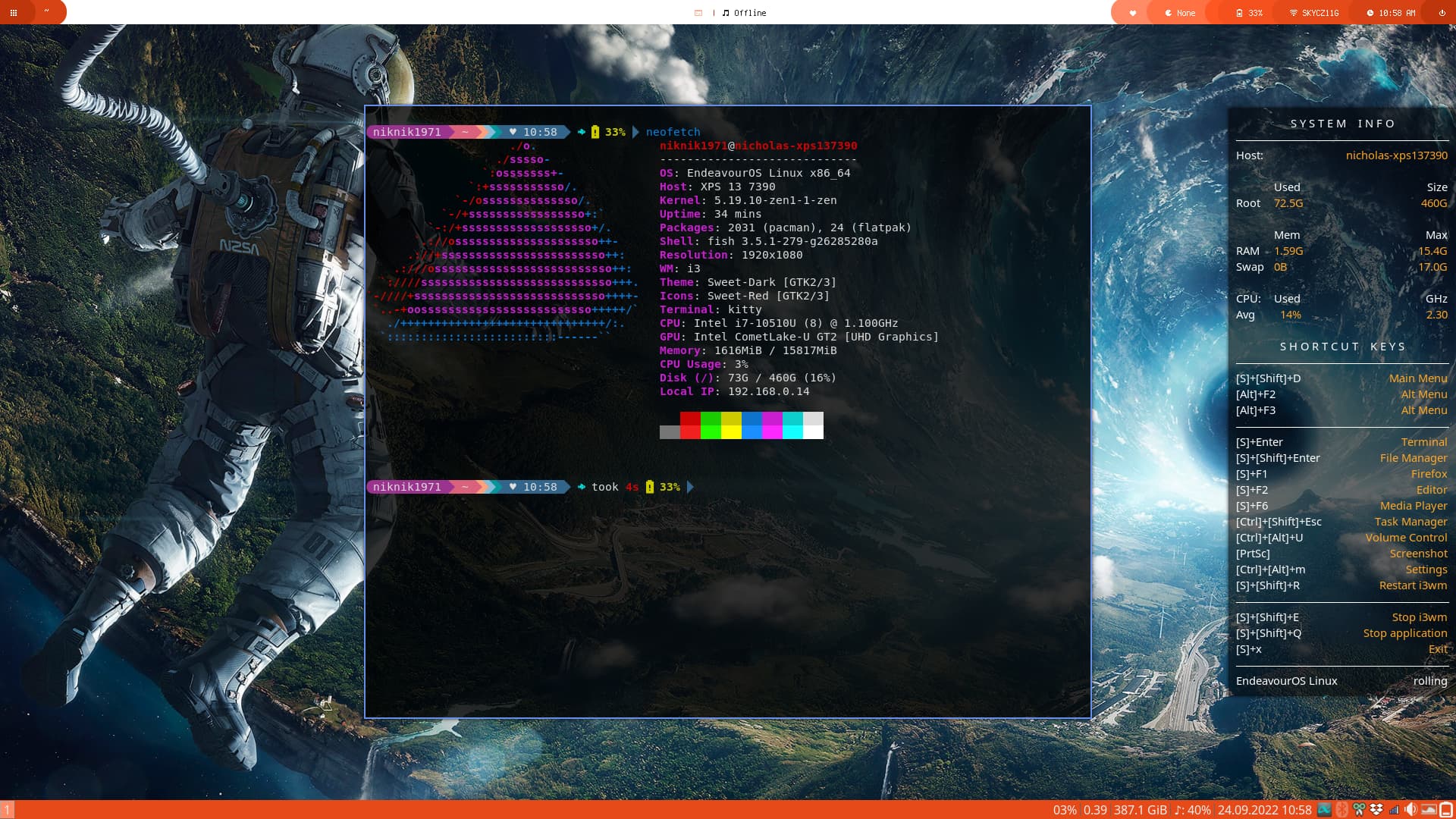 heres mine. some may recognize my style from another distro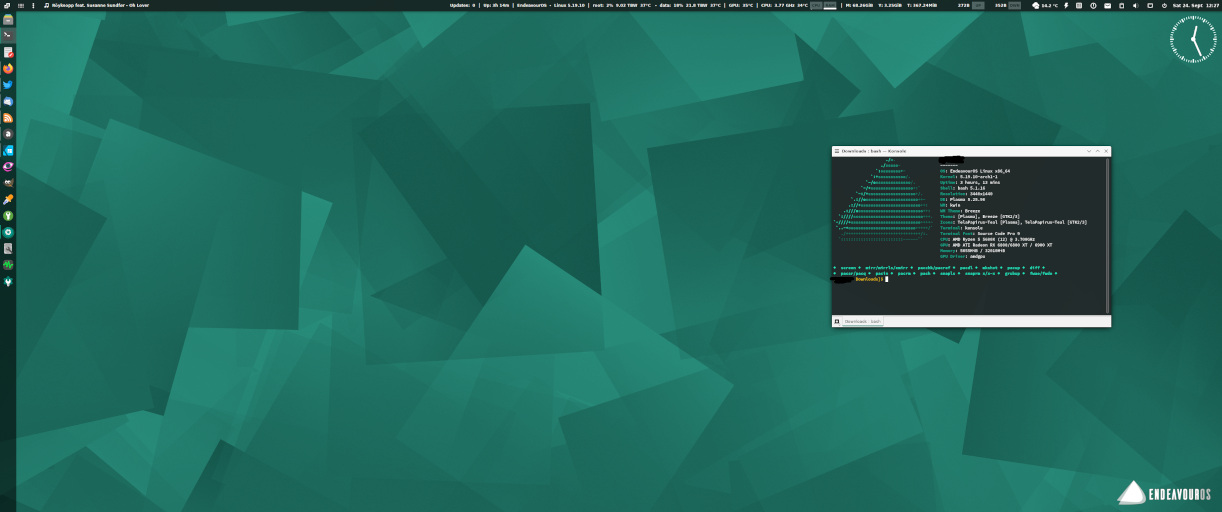 Great customization. Love the wallpaper, btw.
simple -clean Gnome on old 2015 Macbook Air.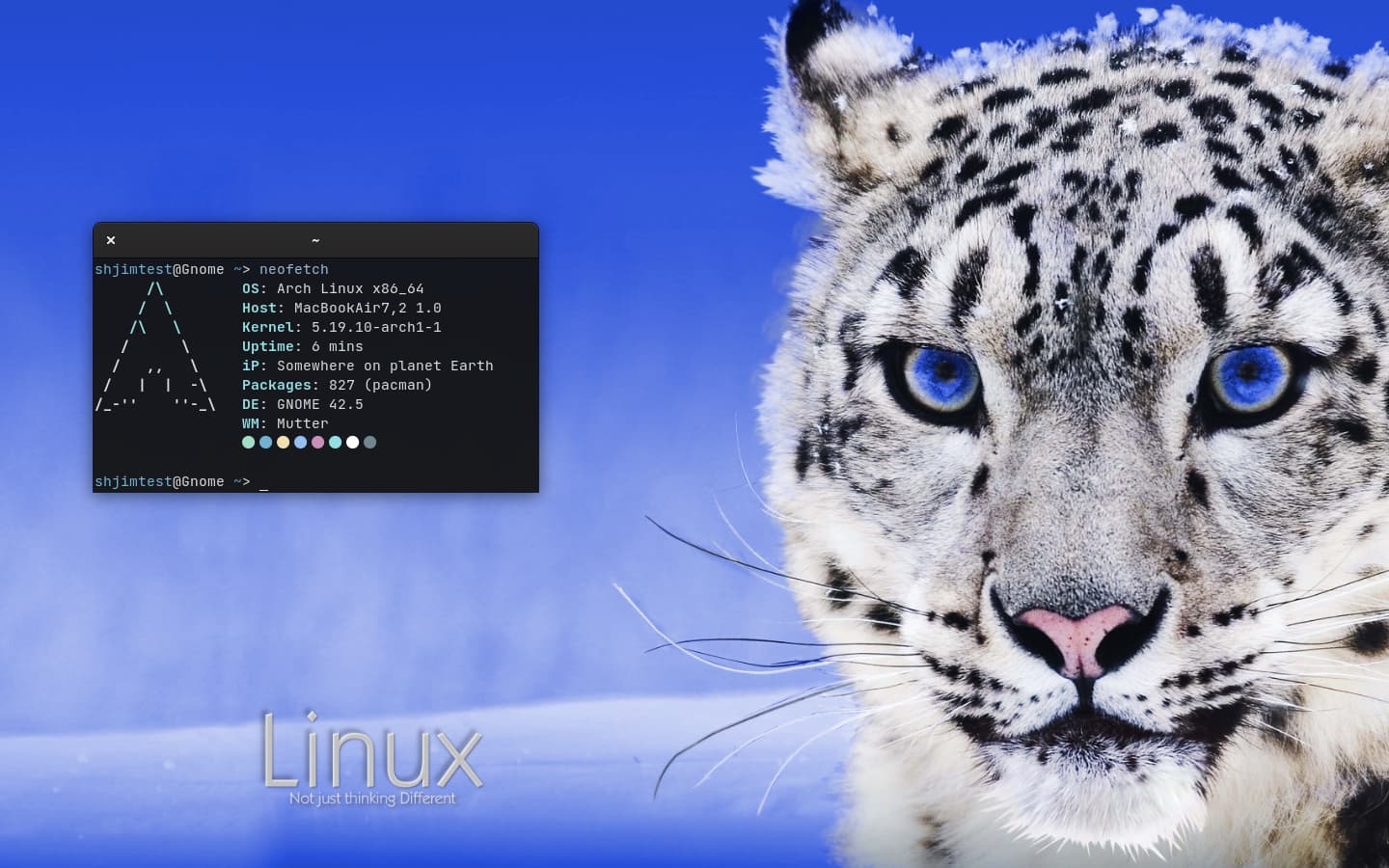 Amazing! Are you running Polybar?
nope, its conky, with a standard plasma panel
i added own_window_class = 'conkytop' to the conky and made kwin put anything in the window class 'conkytop' forced always on top, and it goes on top of the panel but not on top of full screen videos etc.
in gtk based desktops you gotta make the panel transparent by editing the theme, then make a conky with a background that mimics a panel
and in both cases carefully place the conky elements so that they dont go the same place as panel elements (clock, menu buttons and so on)
My Antix setup with IceWM on my backup laptop.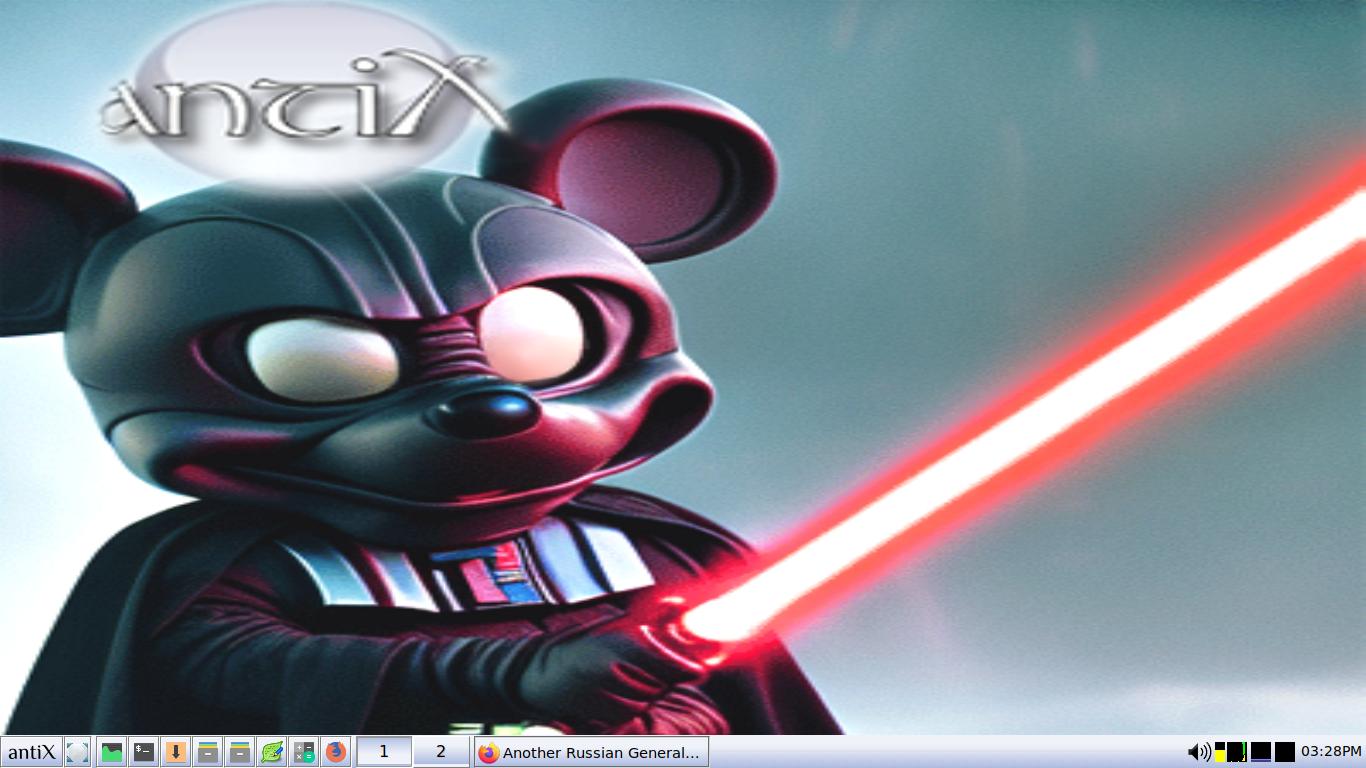 It's been a while since I last posted. Refreshed desktop and icons with a new install of vanilla (

) Arch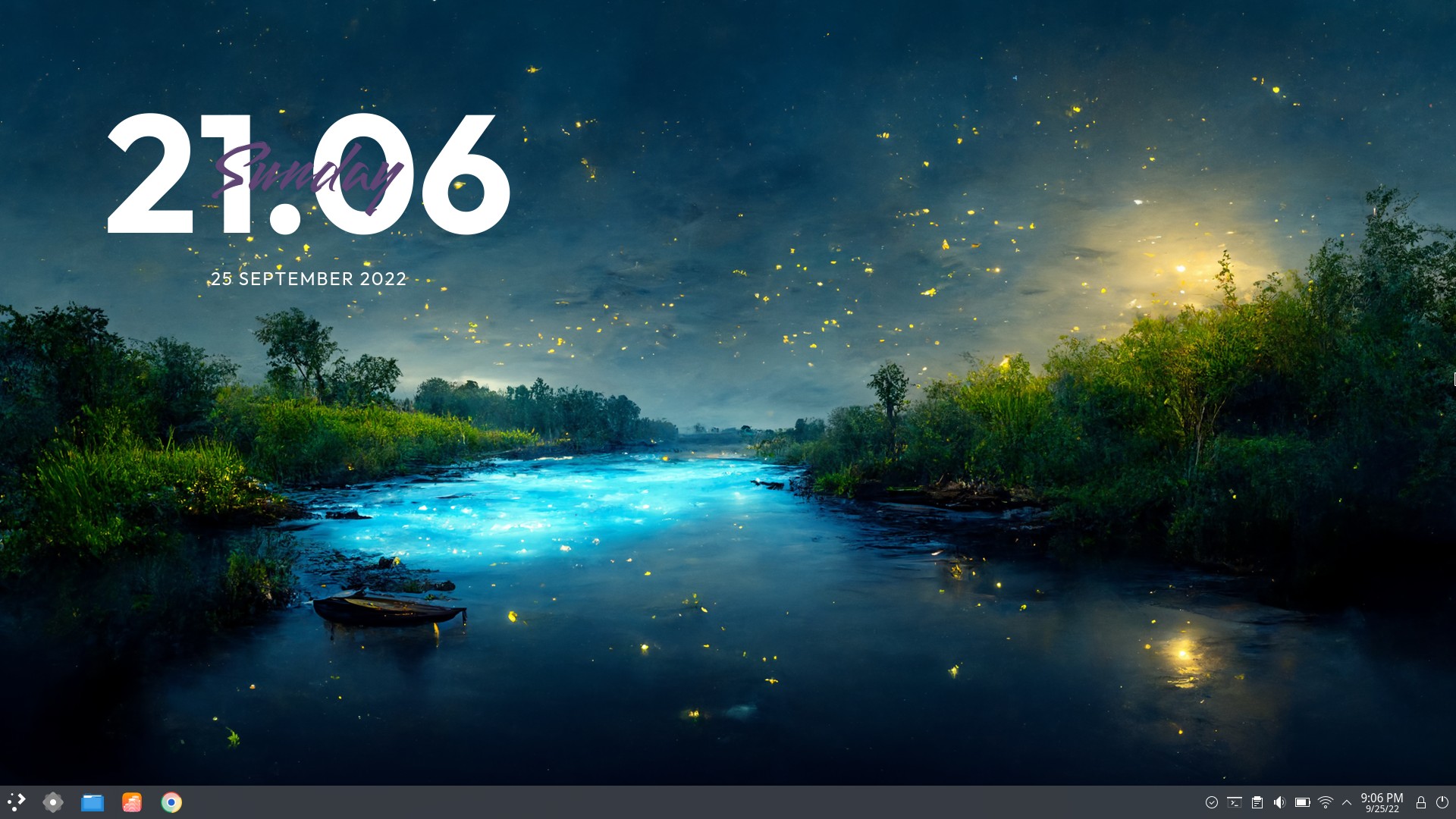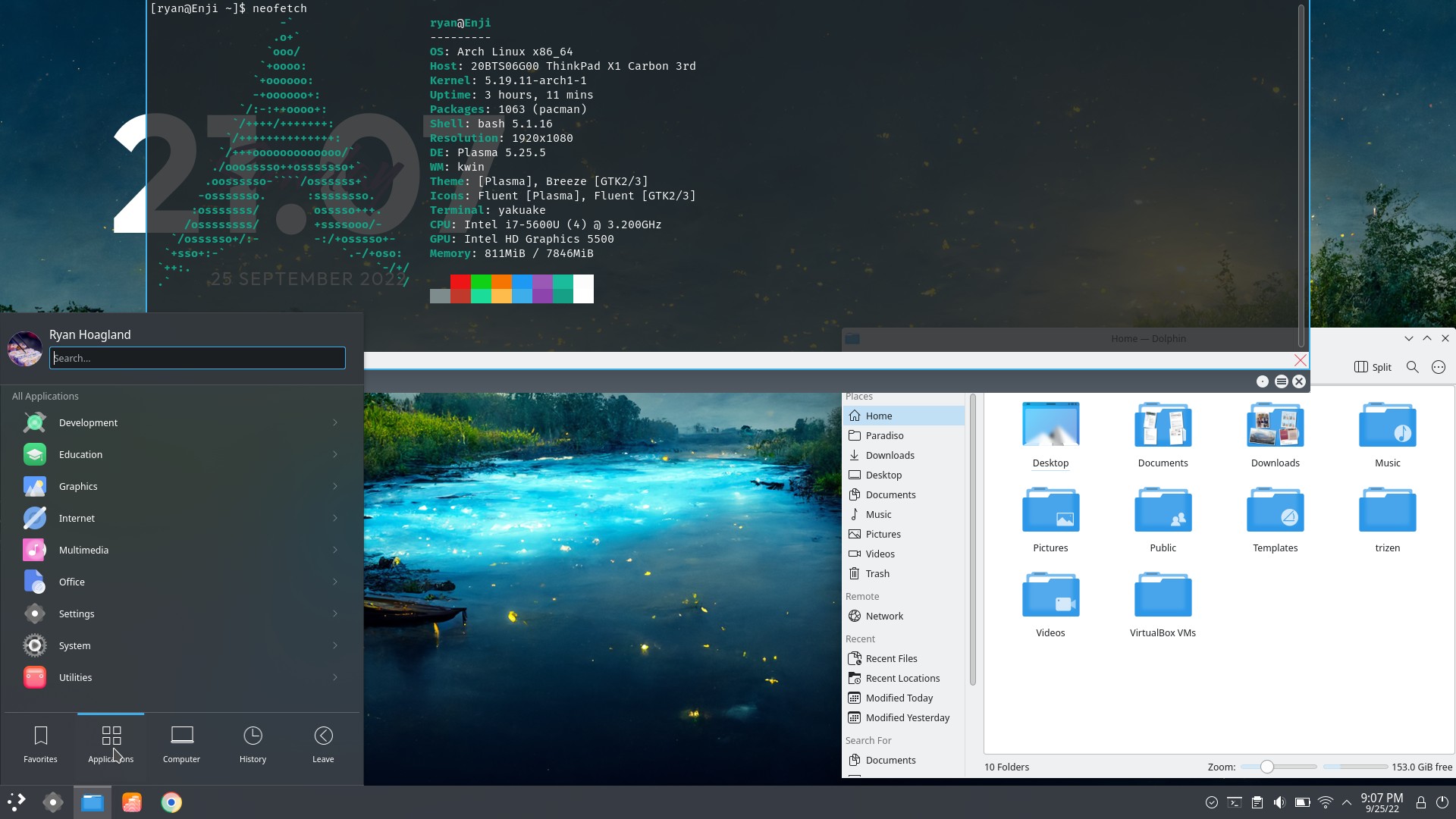 Screenshot of Archman with Enlightenment DE, Alien theme and wallpaper on my "testing" laptop.

You should have made its eyes Endeavour purple.
no sure purple eye look right . + it small fun on snow leopard .
I alway seem return to Black wallpaper ( prob as i near alway in terminal )
simple bspwm on ARM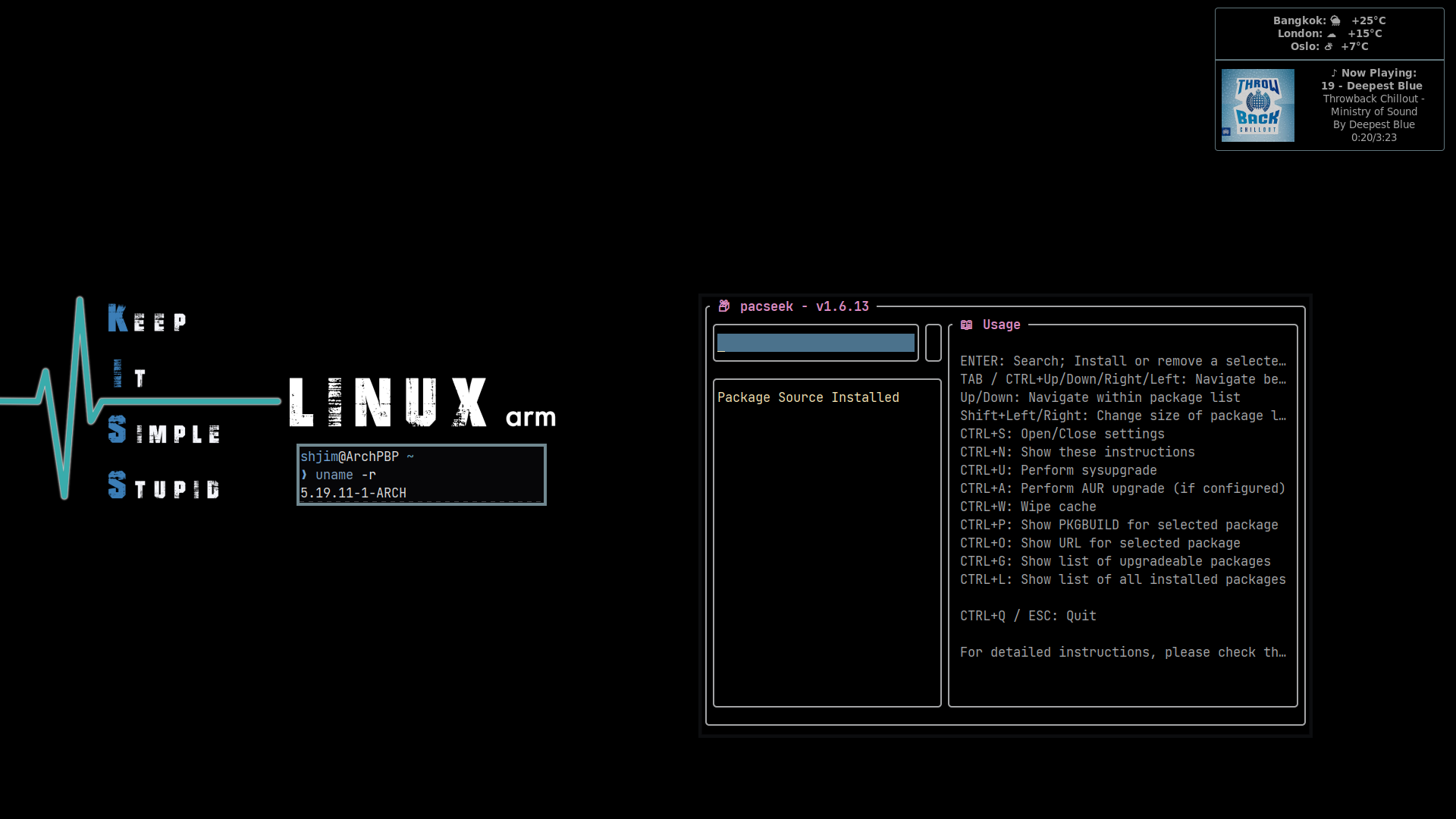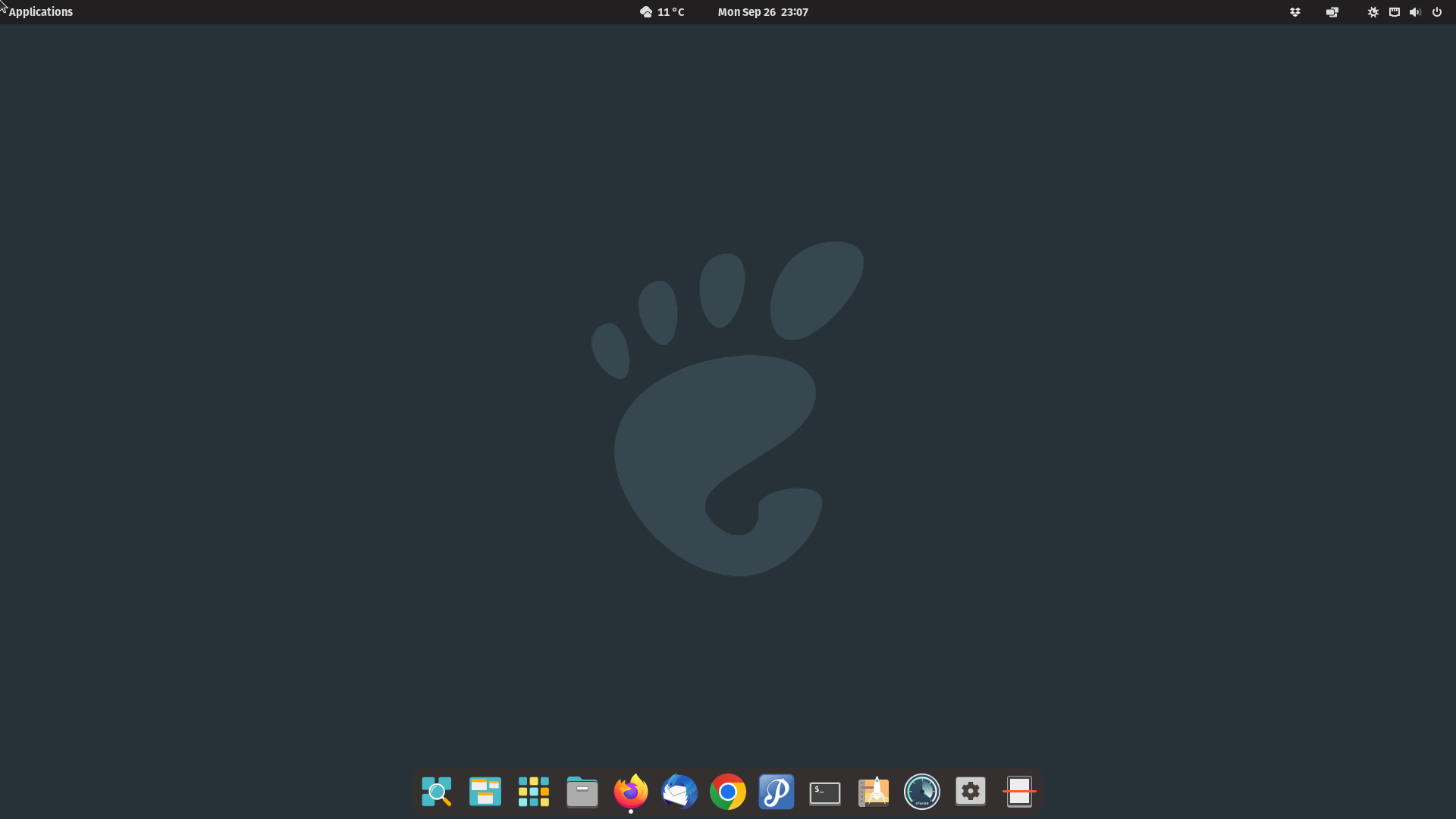 Endeavour OS KDE Plasma! My home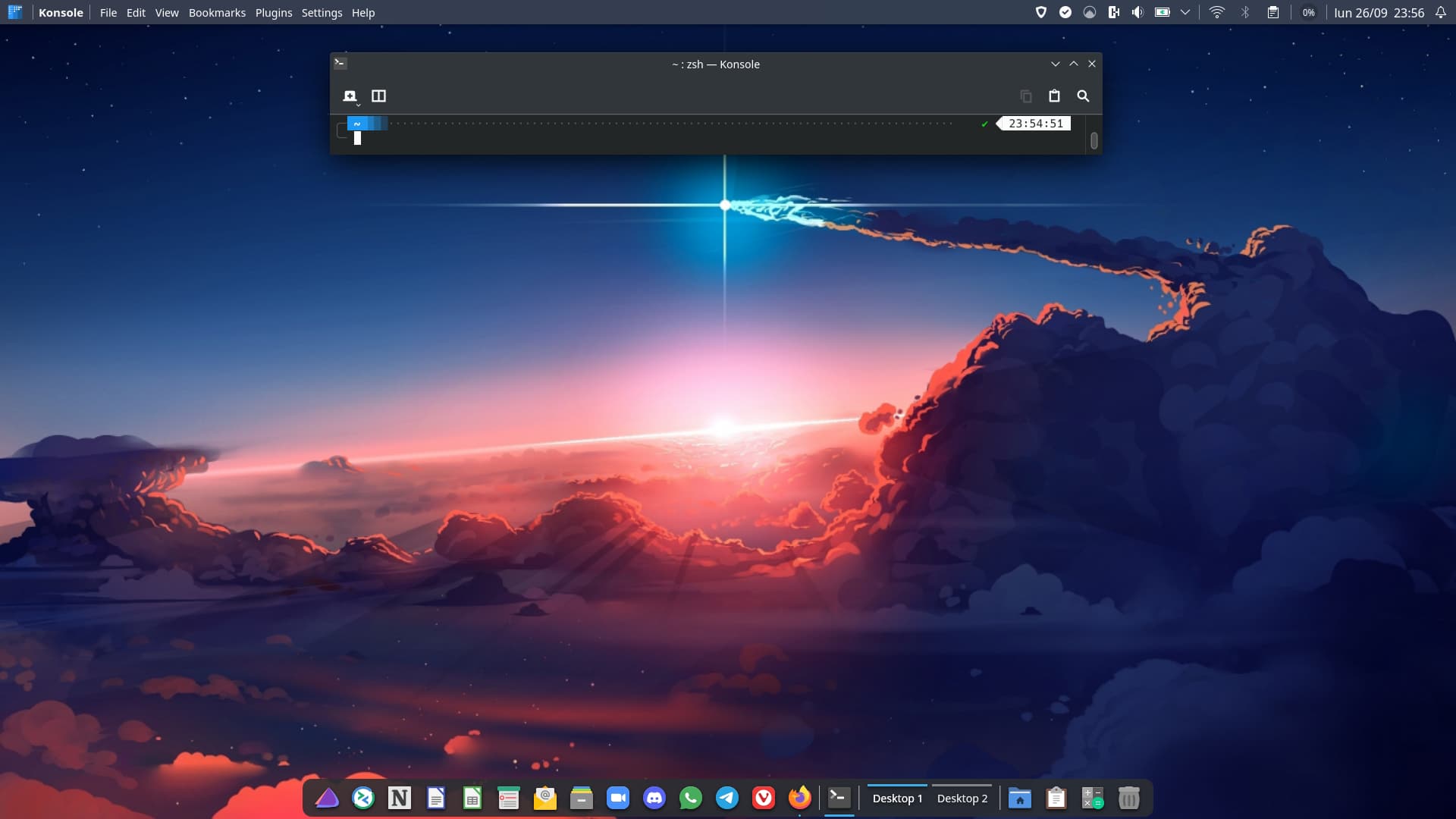 Welcome in our community
Look great your setup!