The EndeavorOS website has a new layout… clean and beautiful.
Congratulations
It's not finished yet, but thank you for the early review

It's looking very slick indeed! One (constructive) criticism: Top right EndeavourOS, The black Endeavour is a little bit obscure. Perhaps a white border around the black, or alternatively another colour for the font?
This background is just an early draft, someone is creating a new design for us.
Ooh, another one, typo under the Support section: "acces" should be access. Apologies for being picky. I used to be a proof reader in the printing industry a long time ago! I do understand it's an early draught.

No, I don't mind at all, like I said it's far from finished and it's getting time for bed because I can't see my mistakes anymore. Tomorrow with fresh eyes.
Sleep well friend, I'm sure I speak for all when I say we look forward to the finished site.

Just checked it out. Good job devs!
It already looking great, especially integration with forum!

Nicely done! Thanks for all the great work!
Just a little remark: the color of the text on the installation page makes it almost invisible, at least to my :eyes
edit
Also when you click a link, the text on the upcoming page is pretty hard to read, again at least for my eyes:
I think the K.I.S.S. principle should apply here. Simple White would suffice. Using colours is nice, but overuse risks looking "tacky".
Thank you for the feedback. In all honesty, I accidentally published the new website and since the very first moment, there were already reactions to it. So, I decided to leave it instead of getting it offline, fits our open communication towards you, and see the current version as a work in progress. I hope to surprise you with a more definitive look in a couple of hours.
@Bryanpwo The new layout looks very good. A tiny suggestion: you probably need to change the color of the text here. (or do something else to make the distro name more readable)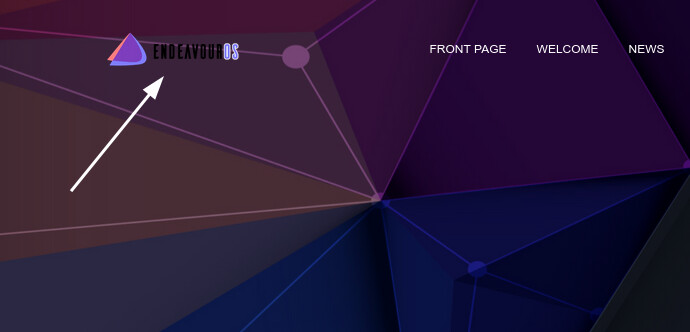 Have to agree that the font is illegible against the background. I had to select all the text to highlight it before I could read anything. KISS always the best practice.
To those who are interested, just visit it now.
Looks much nicer, easier to read with no background distraction. Thank you!
Much better to my poor eyes. Like when you get new specs from the optician and the world suddenly becomes HD.
This header image is a place holder, I'm far from finished.