While trying to install EndeavourOS (EndeavourOS_Artemis_nova_22_9.iso) on a newly assembled desktop via a live USB (made with Ventoy), it hangs/gets stuck/freezes after "triggering uevents".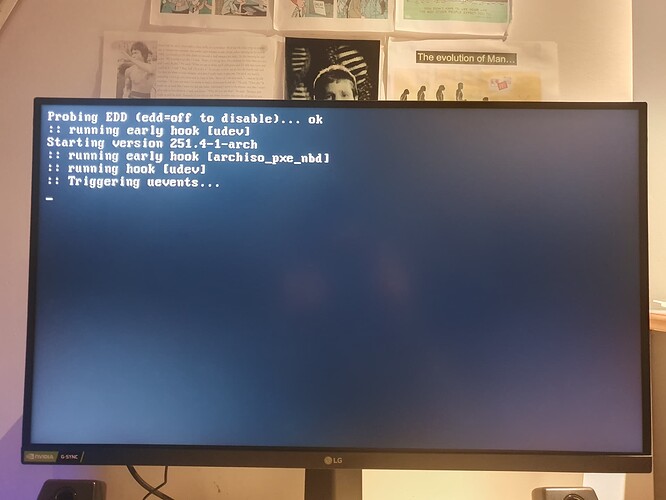 Some tweaking of the startup parameters (normal, grub2, removing modesets, etc.) I sometimes get the following error log: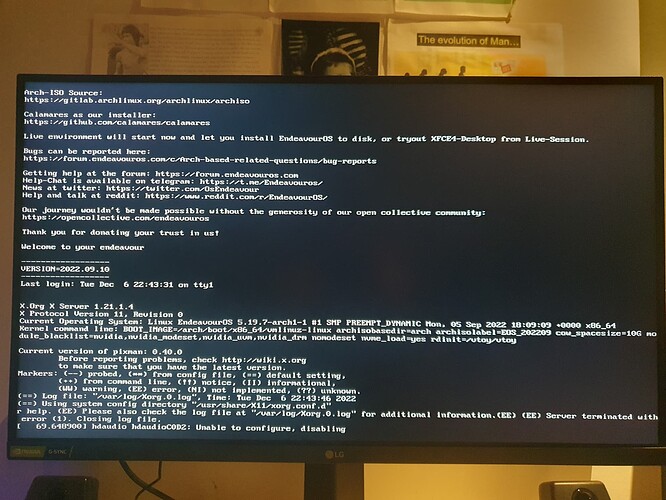 Sometimes I get past the triggering uevents, but my monitor just remains black.
I've tried:
but to no avail. Installing Manjaro worked though.
Relevant specs: Intel i5 13600k, MSI GeForce RTX 3060 Ti Gaming Z TRIO 8G LHR.