First the animations get stuck first then the cursor and keyboard get stuck .
NOTE-It worked on the first boot after installation before i installed any updates.
I tried multiple things by hard resetting multiple times,like installing amd drivers.
This is what it showed,
When once i tried to shutdown within 10 seconds of boot.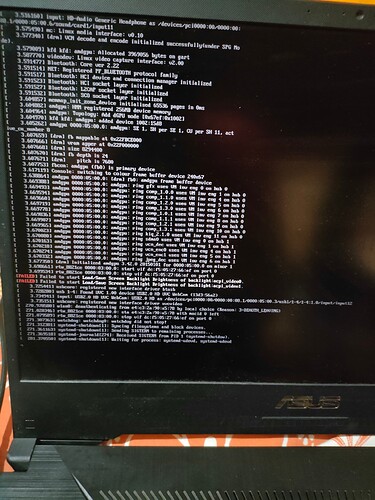 THE SPECS ARE-