I have downloaded the latest IOS( endeavouros-2021.08.27-x86_64.iso) and burned the bootable usb through Echer, boot the installation by nvidia one.


then show the result like the pic below, and then i got a black screen!
A start job is running for monitoring of LVM2 mirrors snapshots etc…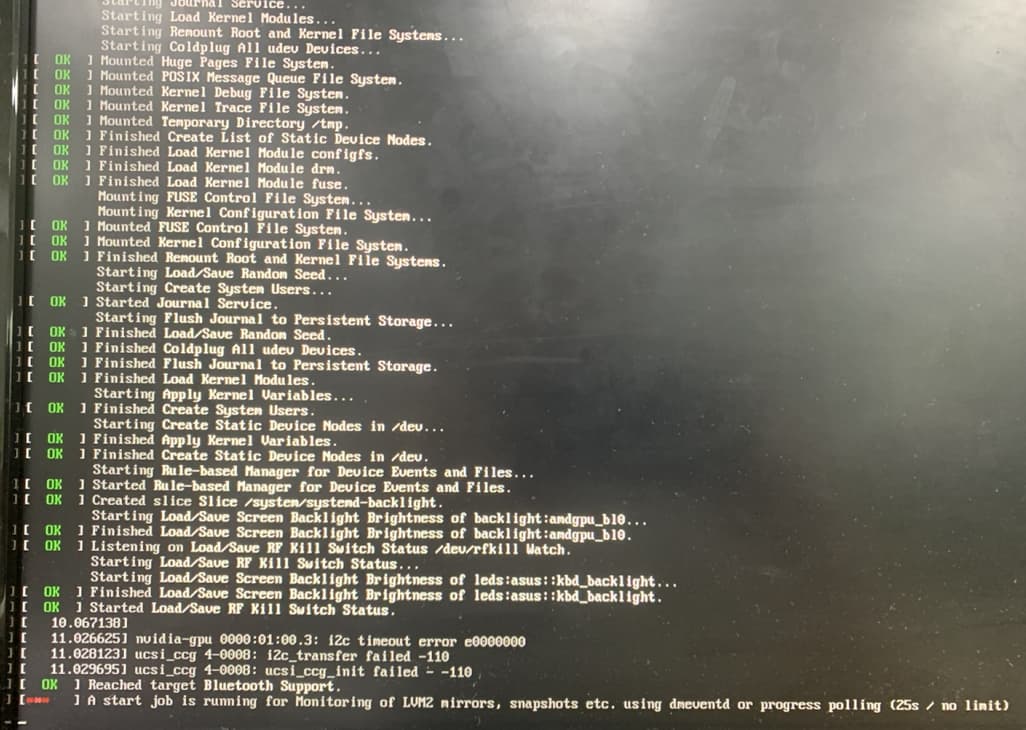 My device info:
Asus fa506
ADM R7-4800H, NVIDIA RTX 2060
bois setting: secure boot disabled, fast boot disabled
Who can help me!?