Hello, recently I updated my system again after a while (1-2 weeks) and I noticed that there was a grub discussion going on again with some issues. I updated my system like always and followed the two steps which were shown to me on the terminal which recommended running both grub installation and generation of configuration, so I did. I did not immediately reboot after this and went on my way for a few days again and choose to do another update, this time I rebooted into the following screen.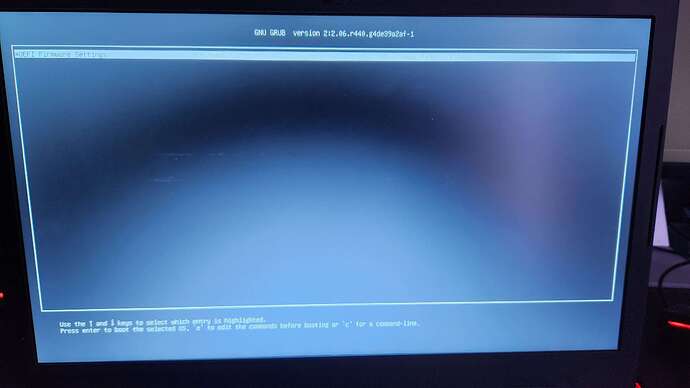 I tried opening the UEFI firmware settings but end up on a black screen which won't load anything. I tried booting from my USB into endeavour os, so I could try out the same procedure with the problem grub had in August/September, but I can't even do that it seem because I always end up with a black screen or on the screenshot I sent.
I would greatly appreciate any help or ideas on how to solve this issue, thank you very much.