Hello, gents, there are some questions that I have, and really don't want to create more topics for each answer I need.
First and foremost KDE Plasma went smoothly and I landed in a vanilla Plasma desktop. So far so good. Now onto issues I ecnountered:
1 Kinfocenter doesn't show the logo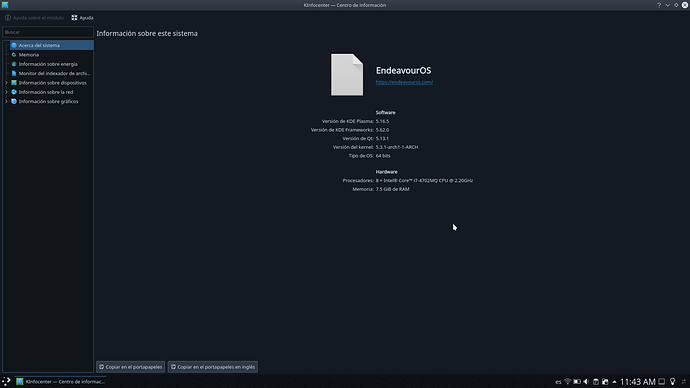 What I tried: made a folder called about-distro in the /usr/share and copied the .svg logo there. No dice.
2 Also neofetch doesn't show the ASCI logo, for sure there is a way of enabling it, didn't have the time to fiddle with configuration files.
3 The Welcome greeter didn't show up in the Control Center/ autostart but I disable it.