Okay, so I've been using EndeavourOS on my laptop for over a year now, but when I tried to install it on my brand new desktop with a Ryzen 9 7950X & Nvidia RTX 4090, I get this when choosing the default boot option: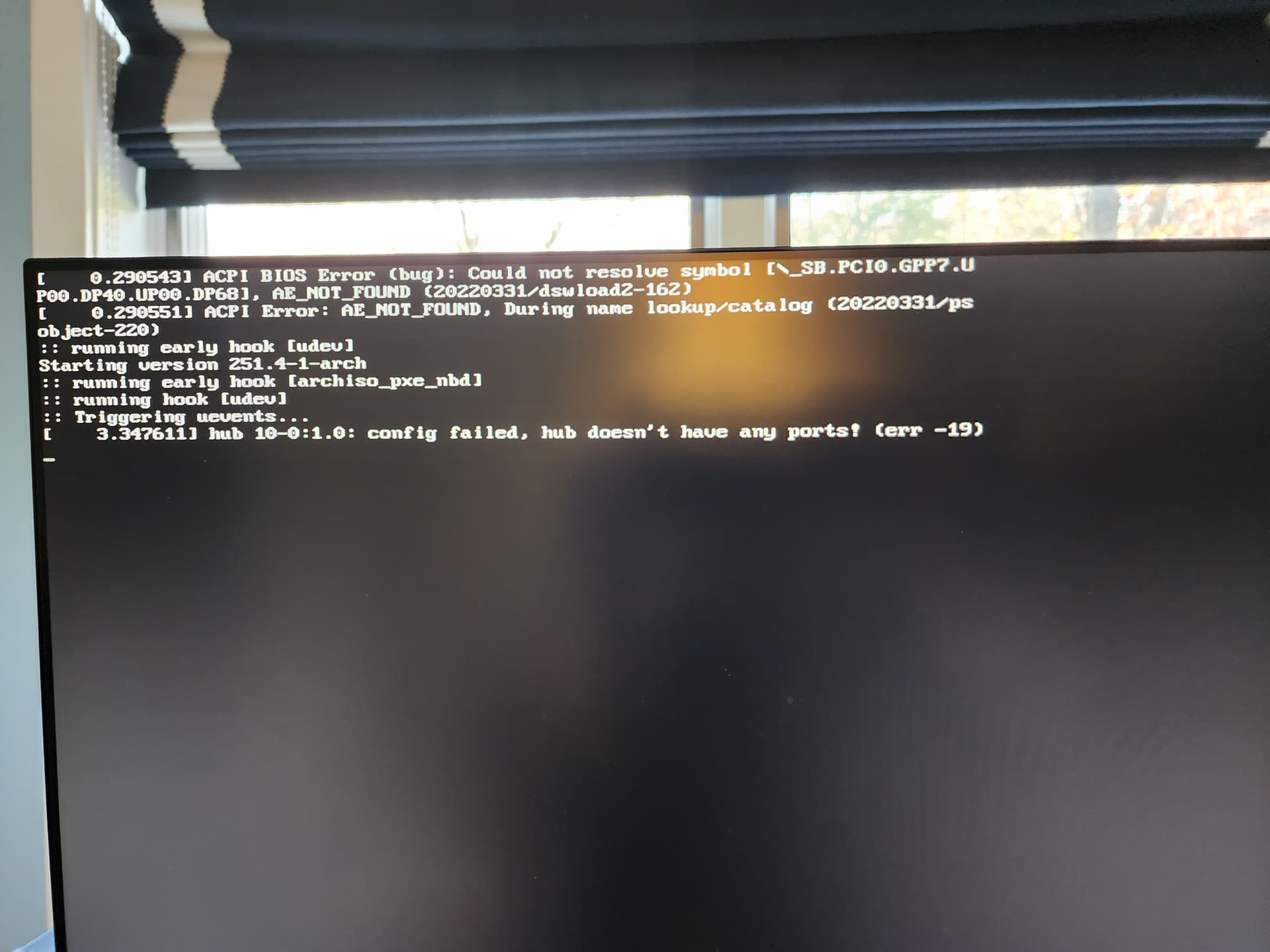 It hangs until I press the reset button on my computer.
Then when I try to install using the newer Nvidia cards option, I get, well, the exact same thing. But when I choose nomodeset, I get a bit further but then this happens (a link to a video I made showing the issue):
Only Arch & EndeavourOS have these issues; Ubuntu & Fedora appear to be fine, but I want to use EndeavourOS. Does anybody know a way to install it?
Oh, and eos-sendlog hangs when using it.
Edit: Now ZorinOS works, it seems to be something with the Linux-Arch kernel and Nvidia drivers.