Original video here:
At the 0:22 mark, if you pause the video, you can clearly see a Linux penguin using the Cosmic desktop on the right laptop and on the left desktop they've got a neofetch of Arch open, with what appears to also be the Cosmic desktop as well judging my the Gnome desktop colors.
Any thoughts on what y'all think of this possibility? An Arch+PopOS combo would be a worthy addition, especially for Nvidia users and gamers. They've never publicly said they've ditch the Ubuntu-base, but one can always wonder about "what if" possibilities and this video does seem oddly suspicious.
It could be something, but it could just as easily be nothing. What do y'all think? System76 just throwing out Easter eggs? Possibly hinting at an Arch-base? Assuming all tech support using Arch?
It does make me wonder…

Edit: Here's a freeze frame of the shot in question: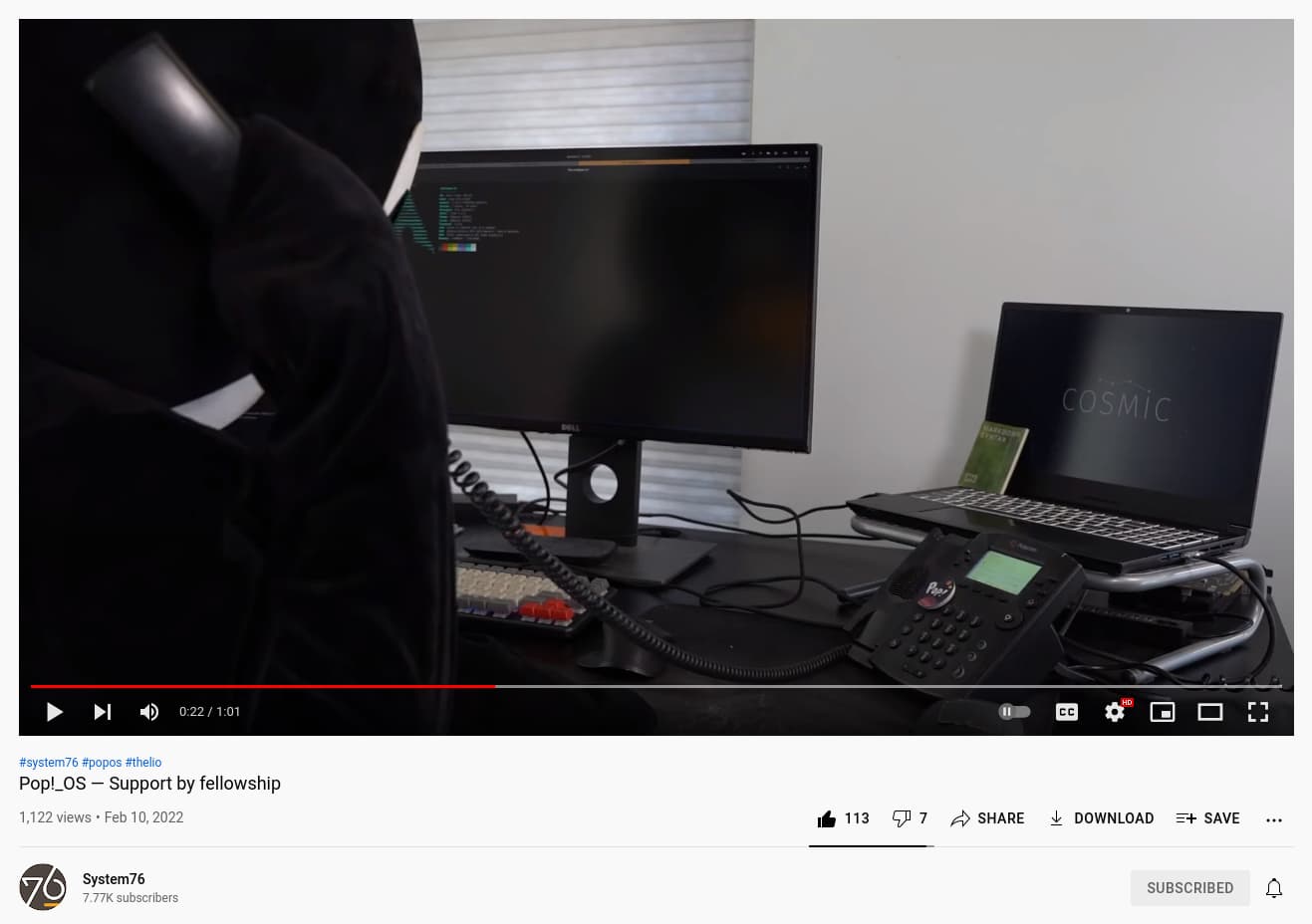 Feel free to draw your own conclusions, if any, into the matter.