On 30 March 2023, we silently released a rebuilt Cassini Nova ISO called Cassini Nova R1.
This ISO version only ships with updated core packages for the live environment and the offline installation option without any new features or fixes made by us. The main reason for this rebuild was the Nvidia ib issue that is solved upstream and we replaced the regular Nvidia package for the drm version, to prevent issues when the Linux-lts kernel is chosen during install.
Cassini Nova R1 is available on our download page.
A sneak peek into our upcoming major release
The team is hard at work on our upcoming major release, codename Elon, and this release will define a new direction for the project with a complete overhaul for both under-the-hood and visible changes.
The first noticeable change will be the theming. We have decided that Cassini Nova will be the last release that makes use of the space theme, NASA mission names and our mascot Endy the astronaut.
With the big changes the upcoming major release will bring, we are going to use this opportunity to introduce a redesign as well.
The new theme will be very inspiring images of nature and animals, but with our specific and recognizable purple colour scheme because that is the factor we will not abandon.
Besides these images being soothing and inspiring, the switch to this theme all has to do with our new mascot.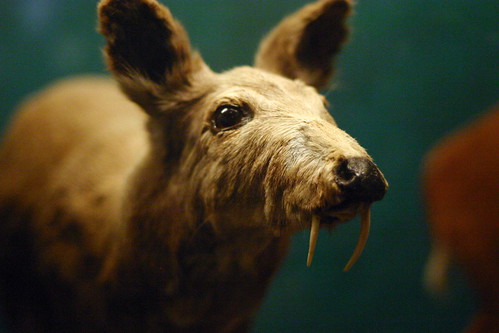 Let me introduce, Muskee, based on a Musk deer that lives in North East Asia and the Himalayas.
Like the wallpapers, I cannot share the official iteration of this new mascot, since it still is under development, but I can assure you that our colour schemes will be used for Muskee.
Plus and Plus-Plus interim releases
With the new theme, we also have to abandon the additional names of our current interim releases, Neo and Nova, these names will be replaced by Plus and Plus-Plus.
We also are going to alternate each year with the use of male and female surnames.
This year we are going to use male surname releases like Elon, Mark and Jeff. In 2024 we are going to use female surnames.
Our interim releases will be called, in this case, Elon-Plus and Elon-Plus-Plus.
ZuckerBee, the next-gen installer
This is a project Joekamprad started during the COVID lockdowns and was refined with the help of Dalto, Manuel, Pudge and Sradjoker.
ZuckerBee is a Calamares-based installer, completely tailor-made for EndeavourOS.
Before I go into the feature of the installer, let me give you a short history of the name.
When this project was being shaped, we asked the Antergos community to help us find a suitable name for this project. Joe opted for two names behind the scenes, Rookie OS and ZuckerBee. The first one was dismissed by most of us but the second one had a real ring for us all.
Zucker, meaning sugar in German and Bee, well to be honest it sounded nice. Joe was really excited that the name was going to be the official name but the community already ran with the temporary placeholder name "Endeavour" creating rockets and astronauts, so we eventually kept the name Endeavour.
To make up for Joe's disappointment back then, we opted to name this new installer ZuckerBee.
ZuckerBee has all the features the current Calamares installer has with the addition of a VM to give our DEs and WMs a test ride before making a choice.
This VM isn't a full-blown version but a rather very stripped-down version, just enough to experience each VM or WM in a basic form.
To make the VM run smoothly, we are going to advise using a flash drive starting with 64 GB and up. The ISO can be installed on an 8 or 16-GB flash drive, but in those cases, the VM will not work.
Tervetuloa, the new Welcome app
The Welcome app will be rebranded into Tervetuloa, the Finnish word for welcome, and it brings a lot of new exciting features.
Manuel has brought this new iteration of the Welcome app lightyears forward.
Tervetuloa will ship with facial and fingerprint recognition and the ability to make every DE and WM touchscreen compatible.
Another new feature that comes with Tervetuloa is the introduction of our native AUR helper DAJOMA for x86-64 systems and PUSRA for ARM systems.
The unique feature of DAJOMA/PUSRA is that it isn't just an AUR helper, it automatically ranks the mirror before searching for updates and it will clean the paccache automatically after each update, leaving the last three versions installed.
DAJOMA/PUSRA comes with a set of new commands, but for everyone who ever used a Debian or Ubuntu-based distro, the commands sound very familiar.
To update: sudo dajoma update && sudo dajoma upgrade
To search for packages: dajoma --search package-name
To install: sudo dajoma install package-name
ARM users have to replace dajoma with pusra.
DAJOMA/PUSRA will be intertwined with Tervetuloa, so it will also be automatically installed on running systems, replacing yay and Welcome at the same time.
The Pacman commands still can be used, we are still Arch-based, but with DAJOMA/PUSRA installed AUR helpers Yay, Paru and GUI solutions Pamac and Bauh will not be compatible anymore on EndeavourOS.
Transition period
The Elon release ISO will also ship with Deepin as its live environment and offline install option, instead of Xfce.
To make the transition a bit smoother we are going to offer two options within the ZuckerBee installer.
Endy and the new eMusk version.
Endy will be an online option only with the system as you know it today, including the space theme.
eMusk will offer an offline and online install option with the new VM function enabled.
Running systems can be reverted to the Endy system, simply by entering this command as soon as Tervetuloa has hit the repo: sudo dajoma install endy and everything will be reverted.
Endy will be supported until 15 July 2024, our fifth anniversary, after that all running systems will be automatically converted into the eMusk system.
We hope you are as excited as we are about this upcoming release and we hope you will continue your journey with us.
Elon will be released on 15 July 2023, our fourth anniversary.
Happy Easter everyone…