There are similar posts from last year, so I don't know if I add a post to a closed topic or start a new one?
I'm seeing a discussion about bloat on a minimal install KDE of 900 packages. My setup is Gnome with btrfs snapshots and I have 1221 packages and don't even have Libre Office on it yet. I see the hard disk is using just 4% so I'm not concerned with storage, but I do wonder about all these updates to programs I am not even using, or know about.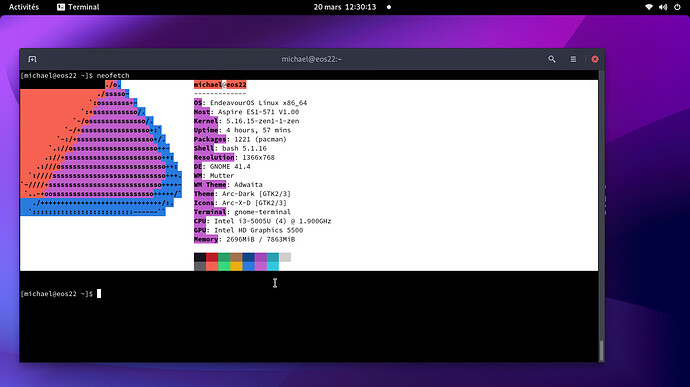 What is normal? I have removed packages like Inkscape and looking at getting rid of that annoying eos-notifier, but what should I do? Should I be concerned?
Michael