In what world is a soldered-to-the-motherboard SSD a sensible design. It's infuriating.
time will tell…
seems like it has. they need to be replaceable so people aren't inconvenienced with replacing them.
So if the SSD fails there is no repair path and the M1 effectively become landfill?
That is … morally repugnant.
While this is a stereotype (and is sometimes unfair) it exists for a reason, at least in my experience: it is often hipsters who buy mac machines who preach about environmentalism the most…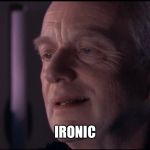 That's actually palatable for Apple. A bent display cable is enough to trick the Apple Genius bar to replace the motherboard, display assembly etc.
Apple's a f*cking joke. I really don't understand how they get away with BS like this.
Right to repair. Reacquire your consumer rights everyone.
Edit: More Apple BS
Edit 2: A history of planned obsolecences in Apple machines since 2011
Poor/expecsive repair facility is a business model for them. I personally won't use Macs. But there are people who want to buy Mac, and I wouldn't have asked them to stop had Apple been better at after sales and all.
Macs are good only as long as it works. Then its essentially an expensive paperweight. And now Apple is intentionally trying to make your Mac give up earlier by aggressive swapping is shady tactics in my opinion. For the price of Macs, there are better and more legitimate hardwares available.
In what world is soldering commonly failed/ commonly user upgraded components sensible? It's all because of profit. It forces you to buy a new machine rather than fix/upgrade the old one.
And no, slimmer designs have nothing to do with it. We've had plenty of machines in the past that were just as thin as our current machines, and have user swap-able components. See LG Gram 13 inch from 2015. As thin as the M1 Mac book Air, but with socketed ram, SSD, Wifi chips etc.
Vote with your wallet everyone.
Yes…
They've used planned obsolescence since forever.
They've lied constantly in both marketing and directly to clients
They cost you couple of organs compared to competitors
Nobody repair their products, good trendy environment loving human would just throw it and buy new one!
But hey!
At least everyone know that they're using chinese slave labor, including children!

Think differently © ™
Oh, wait…

I mean Apple stops supporting models 2 or 3 years before they actually will have performance issues for the sole purpose of blackmailing loyal customers into buying new hardware…
So if the SSD fails there is no repair path and the M1 effectively become landfill?
That is … morally repugnant.
IT is done the same as ram to actually improve performance and reliability not to con people + Apple will replace the ram upgrade the ram and the SSDs for a price some users call it a safety. feature your media phone is all soldered for the same reason max performance.
Where did you get the idea that soldered components perform faster than socketed ones? Please go in to detail about the different performance metrics one couls expect between the two different circumstances, with substancial resources we can look through. Extra points if a scholarly case study or other reputable third party is involved.
And no, phones don't have socketed components because they are too small. Laptops are much bigger and definetly have ample room to have socketed components.
Not the same thing. A computer is not a phone; deliberately making them not-upgradeable / repairable is… if not morally repugnant or an outright con at least very very clearly a way of making a product less user friendly to ensure dependence on the manufacturer.
Like modern car manufacturers which lock functionality behind computer programs they control, and claim that it breaks the warranty if you do (or let a 3rd party repair shop do) basic maintenance on your own car.
Hence the Right To Repair act, to fight for consumer rights.
Remember that when Apple started, their slogan was "more for less", while for the longest time now it has been the other way around. Less performance for more money. Apple products are inferior in almost every way except maybe design, if you are into that specific look. But they cost 25% or more for the same performance as a PC / Android phone.
It may very well improve performance somewhat (just like with RAM), however it have nothing to do with reliability / longevity.
Unfortunately SSDs life is pretty damn finite, especially when you help with some swap overuse / excessive daily writing cycles.
So Mac users would have to throw away their Mac anyway

As long as these components can be repaired / replaced when they fail I don't have an issue.
Adding a new laptop to landfill simply because an SSD prematurely fails due to an overactive swap file is … morally repugnant.
Laptop can last a long time. My family members who don't have heavy use of their laptops, make it last for a decade. If some component gives up then that specific component can be replaced.
It is well known that SSD have tiny lifespan. And Apple trying to do aggressive swapping on SSD is a sureshot evil way of making it fail quicker. If laptop can last 10 year, but you fail it in 4 years or less then it is wastage of money and harms environment for all the e-waste generated. Without SSD, laptop cannot boot.
I mean its very clear that the fruit company is trying out some evil tactics to make customers spend more.
Comment from a friend:
"Even if you want to get out the soldering iron, the "key" for the SSD is stored in the TPM module. Registering the "key" for a new SSD is also not possible by the end user. If you do not register the "key" for the new SSD, the system can't access it."
So i guess the only solution is to pay apple to fix it.
But that's for SECURITY!!!

THINK ABOUT THE CHILDREN!!!111 ©