Or is pulseaudio better?
someone knows?
In theory:
It's a new kid on a block
It aims to reduce bloat and bugs which pulseaudio…Well do i need to say anything?
It blurs the line between normal / pro audio more, so it's by default will accept much more use-cases for different users (a.k.a jack-like)
Oh and:
PipeWire was designed with a powerful security model that makes interacting with audio and video devices from containerized applications easy, with supporting Flatpak applications being the primary goal.
Does anyone know or have tried installing it and replacing pulse audio? What about alsa as i see packages related to it too?
I'm running it on all 3 of my endeavour machines. I have pipewire-pulse installed to completely replace pulseaudio. Everything I've TRIED works fine so far, and Bluetooth was the first thing I tested after switching.
No idea on Alsa, I don't BELIEVE I use anything that still relies on ALSA directly.
Now, as far as audio, I hear a 0% improvement on anything I've tried, but that's not overly surprising since the biggest thing I use Audio for is streaming from youtube, or streaming from my NAS which most of my collection is 20+ years old, thus mp3.
pipewire is just installed and rebooted and is working on my arch install will do endeavour next.
i did notice that when i uninstalled pulseaudio that zoom was removed also… such a huge loss that hahahah… will try to reinstall zoom and see if i need pulse for it…
so zoom reinstralled without pulseaudio as a dependency
gnome-bluetooth and blueberry uninstalled when i installed pipewire and uninstalled pulseaudio but reinstalled without needing pulseaudio
I just installed it today to give it a try, so these are preliminary observations:
There were hiccups with pipewire which are fixed in pipewire-git. It sees heavy development at the moment (afaik it's developed by a fedora person and pipewire is voted to go default in fedora 34).
As far as I understand pipewire-alsa and pipewire-pulseaudio were folded in to pipewire upstream, but still exist as separate packages in Arch because of dependencies with 3rd party applications (e.g. requiring/replacing pulseaudio).
There's no/buggy KDE plasma integration. Volume adjustment works, but not changing the sink (using the CLI for now).
So overall replacing pulseaudio for playback incl. Bluetooth seems to work fine. Have to look into more complicated setups utilizing MIDI and ALSA later.
Hi - Volume adjustment works how? By using function keys if no KDE integration?
plasma-pa works just fine with pipewire. It doesn't always show correctly upon login (sometimes saying there is no audio device), but it works just fine thereafter for me.
May be you need to hack it.
As I said first impressions: plasma-pa volume adjustment works (keyboard buttons, pointing device on plasmoid). Changing input/output devices via plasmoid/audio-settings is flaky: sometimes it works, sometimes it doesn't do anything.
Not blaming it on plasma, just saying that in conjunction with and probably caused by pipewire the result isn't as reliable as pulseaudio proper.
What replaces pavucontrol in pipewire?
You can even still use pavucontrol with pipewire.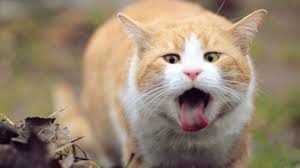 Server Name: PulseAudio (on PipeWire 0.3.19)
pulseaudio is still used it is not replacing it jet…
you can uninstall pulseaudio with no ill effects except that you may need to reinstall anything requiring pulse
No, you're using a pulseaudio compatible api through pipewire. That was the point of pipewire, to be able to replace pulseaudio without forcing everything to re-engineer to use it, so with the pipewire-pulse package, it installs an api that apps can use that looks like pulseaudio to them, and acts like pulseaudio to them, but is actually using pipewire.
With the pipewire-pulse package installed, you should have actually been forced to uninstall pulseaudio and pulseaudio-bluetooth (if you had it installed).
Well using pipewire instead of pulseaudio breaks my volume control key bindings in dwm, so I've reverted for now. Shall investigate further when I have more time.
My keyboard keys for volume also. May need to edit it. Also my ipega gamepad controller volume controls also no longer work.