Greetings lovely community,
Typically when I install a distro I like to have two kernels installed, one current with the mainline kernel (as of writing that's 5.13) and also one LTS kernel (as of writing 5.10), as a backup in case anything goes wrong with the mainline one. Now I noticed that the EndeavourOS team put together a lovely little application called akm also known as the "simple kernel manager" and it also shows two other kernel options to install, hardened and zen kernels respectively.
Question One: What is the purpose of the hardened and zen kernels are, is it even necessary I need to install them or is sticking with the mainline and LTS kernels just fine enough for now, please do let me know.
Question Two: I'd also love to what what everyone's kernel of choice is to get a healthy discussion going, so please feel free to show/share what kernel you prefer to run and why!
Below is a quick screenshot to show off the akm application that helps you to install/remove some kernels easily in EndeavourOS!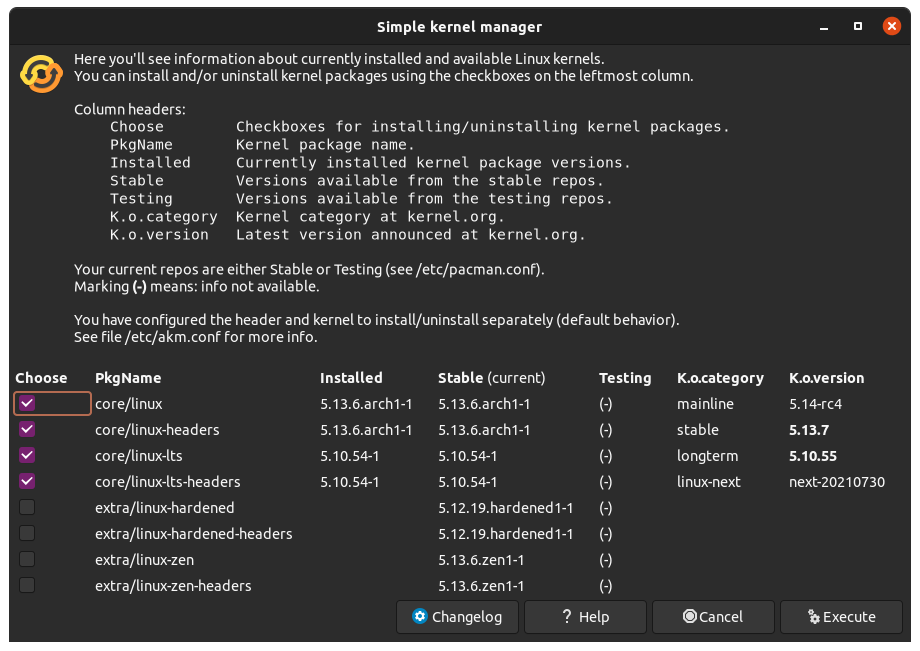 Edit: Forgot to mention I have an Acer Aspire model E5-576G-5762 laptop if that's worth mentioning in regards to my question about the hardened and zen kernels