Desafortunadamente, mi Subaru no es tan genial…
Nahh - no room in the garage, and perhaps not enough oil in the forks! (larger now…)
…and I'm a chef.

So we have (at least) two chefs here!

(No, I'm not the other one).
Flying a plane/choper is the only non computer related activity I do, until Linux gets into planes I guess.
Building LEGO sets with the kid.
I grow grass!
No really, I run a golf course. So when I'm not working or Linux, I'm generally hiking with my dog, playing golf or something car related. I haven't had a fun car in a few years but I've built several in my past life. It was great.
I do the same

Hmmm - are Garmin et al using QNX instead?
I basically live off the grid in the summer. Just 3 days a go, I watched a Bull Moose for 7 hours feeding and watering. Summer life is great here if you enjoy wildlife and camp fires.
don't know to be honest, I fly small sport planes for fun all instruments are analog, so …
used to fly choppers during my military service time and during my reserve service time.
well I use all OS I guess windows gaming, mac for my business, but I am Linux enthusiast at heart.
Canada in the summer is awesome. It's fishing for me that is my outdoors passion. It's the rest of the year in Canada that is hard to take, especially as you get older. Rain and snow aren't much fun when it's the majority of the year.
Awesome to see you here @anon37112038
I am the type of person that has way too many hobbies so I end up doing all of them poorly.
For the last year, most of non-computer time has been spent working on my health and general fitness.
You and me, both. I never mentioned it but…
Fortunately, I'm adhering to a pretty strict, uh, drug, uh, regimen to keep my mind, you know, uh, limber.
What? The choppers were steam gauges too?
I wonder what you define as a small sport plane… C-150? Icon A5? Citabria? Husky? There's a pretty wide range there… not to mention PA-28's and the like.
There's not much that's better - except for the part where you pay for the fuel…
With my pilot friend I have flown enough in this one: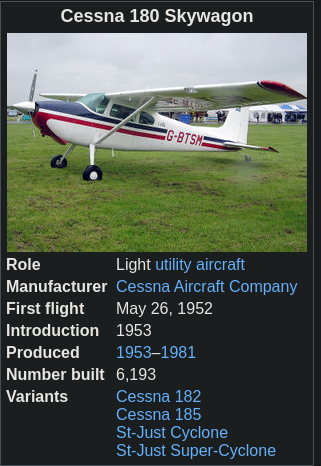 Cute single engine and very noble!
At least they make you learn the rudder pedals! My only 'dragger practice was in a Citabria and a Cub. I also go to find out about full-deflection flight controls when taxi-ing too! (Windy place, Springbank airport near Calgary Alberta
)
BTW - in one way a 180 is rather to the heavier side of 'light', isn't it? I haven't tried one without floats, but it seemed heavier to me…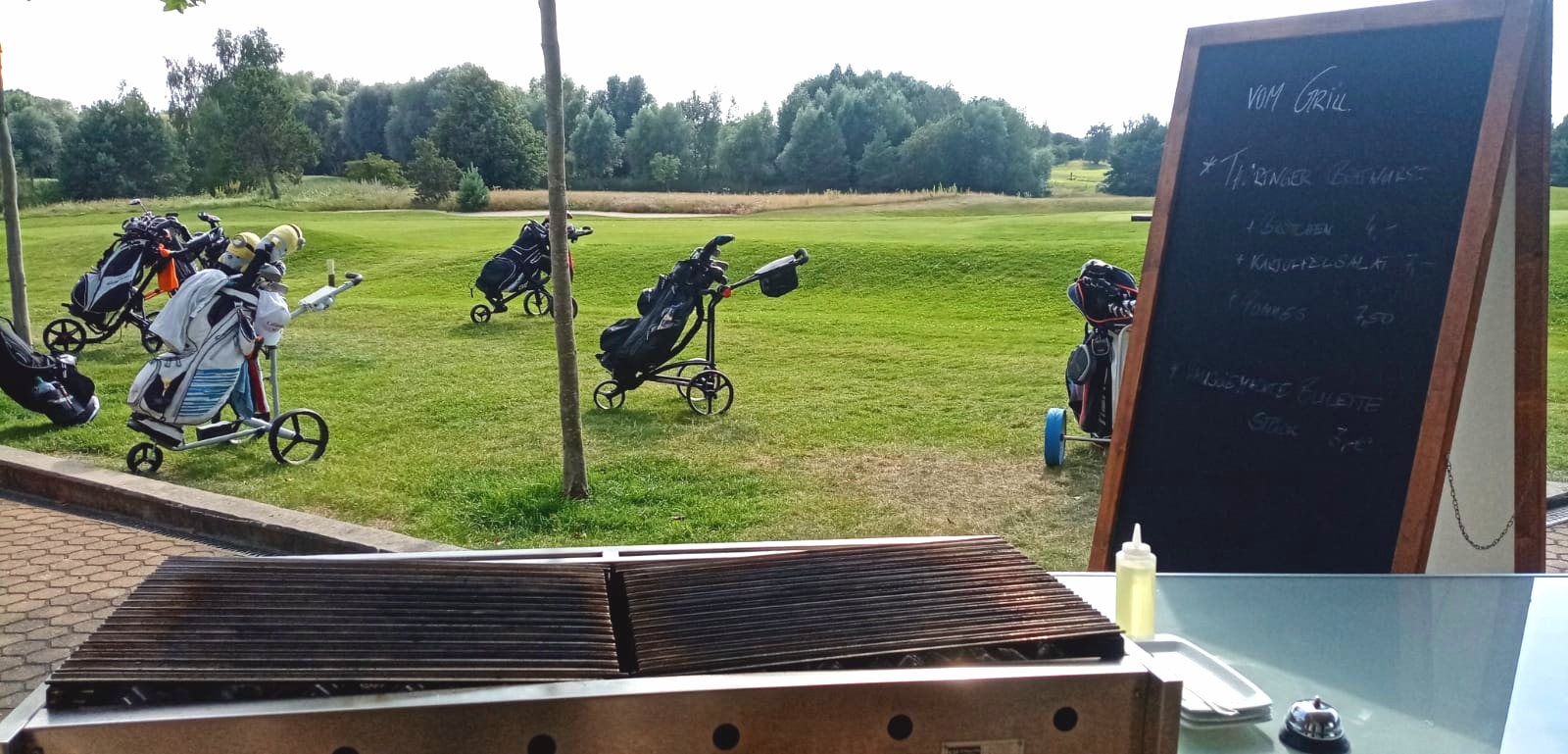 last weekend i do BBQ for Golfers

I hope they BBQ's AFTER their rounds… I've had some tough times trying to make the back 9 with the extra 'load' on board!