That I never used to hassle to get my printer working. Otherwise, that's it.
Not a damn thing
only one thing from opensuse… YaST
100% confirm…I dearly hate printing on cups

Random, arbitrary holding back of packages leading to 600+ package 2GB+ download "stable" updates … yeah nah.
Repo access to older kernels was a plus though, I have a very old laptop that works best with 4.19, which is in the AUR, but I'd have to build it … which would probably melt the old clunker.
Nothing to miss I use a desktop, use a printer that works Epson.
I have an HP.
Epson works without any config? That's wild.
Damm. Am I the only one that actually likes CUPS?
Using a Brother HL1210W with drivers from AUR
Cups is a finicky beast. Works well with Brother, and Epson (although finding the right driver for Epson is a pain), otherwise it's really hit and miss. HP require HPLIP to work usually.
I'm still running Arch so that doesn't count, but I miss Antergos' smaller community to some extent.
What I don't miss is the &#%¤(#¤) malfunctioning Calamares installer, the devs more or less going AWOL, and the bugs due to that.
Endeavour has outdone Antergos by a long shot. But I'm still grateful that it spawned Endeavour.
The devs made a deal with the devil.
Yes this is cannon.
I miss LibraNet, just plain and simple. That's honestly the only ex-distro that I miss anything from. I have enough hardware that every distro that I like even SOMEWHAT I have running on something. A lot of Debian, a decent amount of Endeavour (or at least it will be again whenever my T14 arrives), 1 KDE Neon machine (with snapd package pinned to -1000 priority), and a Void machine.
Me Either! When you have Endeavour there is no reason to question? … whether? I have Endeavour
…there is nothing better!


This, and that GUI that told you what nvidia driver you are using currently, and the ability to switch to an older version.
I've tried so many distros I can't remember what I miss about the last one. However, I think we're all in agreement on what we don't miss about a major distro.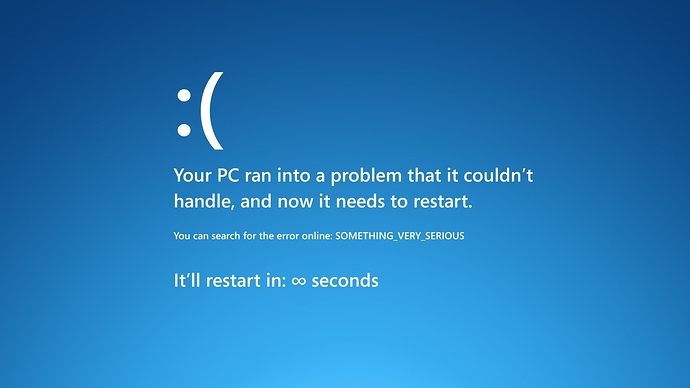 I really miss the breakage in all the other distro that I have tried before Arch.
Since switching to Arch it's boring, still waiting for my first breakage. ( 4 + years now )
Not exactly a distro, but I do miss the global menu from macOS, I really wish it was available in Gnome. Sadly I haven't found any creative solution that makes it available as of currently so I've accepted it.
Wow that's impressive. You're not trying hard enough!

you can try Budgie, I have it installed on a Macbook air and the global menu works like a charm (except firefox of course)