Hey all,
I just updated my system (I update about every 1-3 days) and now on boot, I'm greeted with this: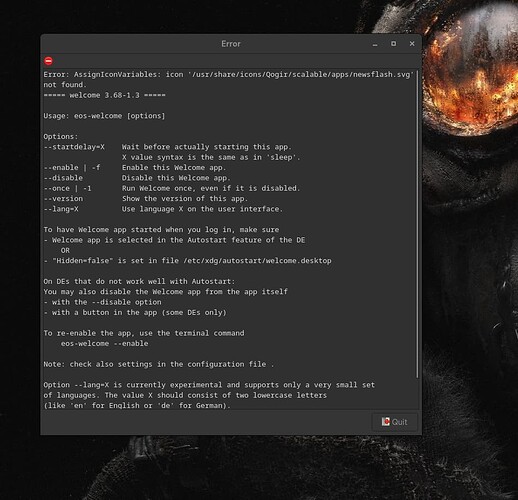 If I start the Welcome App manually, I just get another one of these (more than one at once). If I hit quit, it just reappears.
Edit: if I kill the process manually, I can make this error window finally go away until next boot.