I was working on my machine and needed to install node/npm. I did that but had an error involving libcrypto.so cannot open shared object file. So I decided to run pacman -S openssl-1.1 to work around the issue.
Something obviously didn't work properly as after, every command I typed into the terminal resulted in the previous libcrypto.so error I mentioned - even something like ls, neofetch or shutdown now so I decided to reboot to try and fix the issue.
Now libcrypto is causing some kind of kernal panic: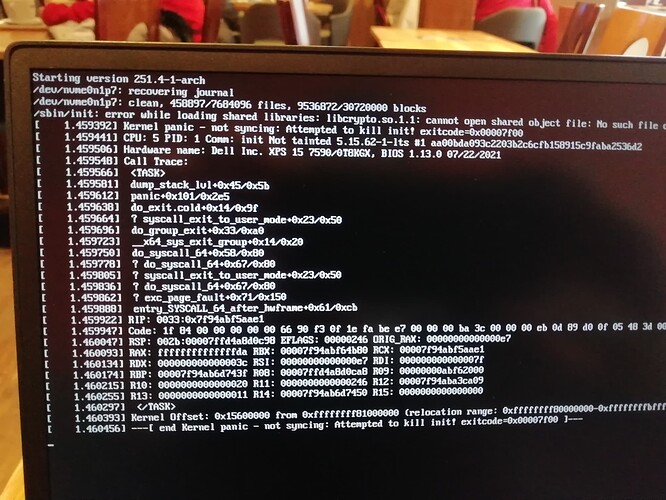 So now I need to fix this some how. My initial thoughts was to create an EOS bootable USB and some how remove the packages on my real machine through that somehow. Or on my research, arch chroot may be of help but I'm a little out of my depth here and would really appreciate some help with this. Plus, I've been waiting for something like this to happen because it is always a good excuse to learn more about Arch.
I'm pretty sure this is fixable but I can always do a fresh Install if necessary.