It's really snowy and cold here and has been for the past two months or so.
Can't wait to get back on my mountain bike and do some nature exploring.
It's so relaxing and worth every second of it, just getting out there and away from the city into the beautiful wild.
EDIT:
tough ride? That's impossible, almost
I can't show it not to break forum rules, but it's really funny

party rock anthem and the evangelion opening have the same bpm, a clip of the day for many days

50 hour process of folding an origami samurai from a single square sheet of paper. No cutting or ripping used in the process.

The paper used: 68cm x 68cm CMC treated Wenzhou paper. Finished model is ~20cm tall.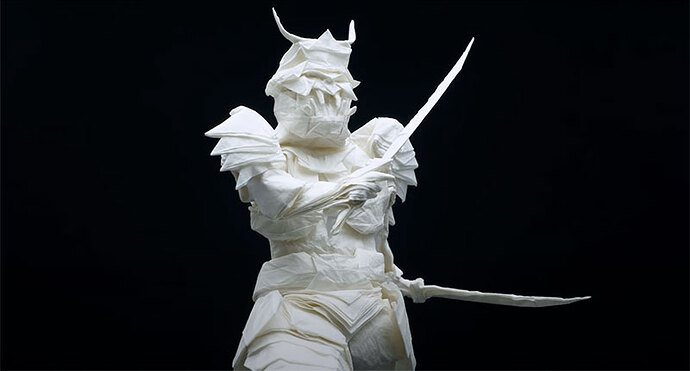 I have a feeling this is much harder than it looks!
It even looks enough hard to me.