Won't somebody please think of the penguins!
I appreciate them, feed them from time to time
I always appreciated them as targets for suction-cup bow and arrow work! They aren't bad at exercising the dog either, when they decide to torment the canines…
I have been known to be easily distracted like a squirrel…
If one goes hiking in the foot hills of the US Rocky Mountains, you can run across the Abert's squirrel. Not sure if their range extends as far north as Canada. @freebird54 @ricklinux ?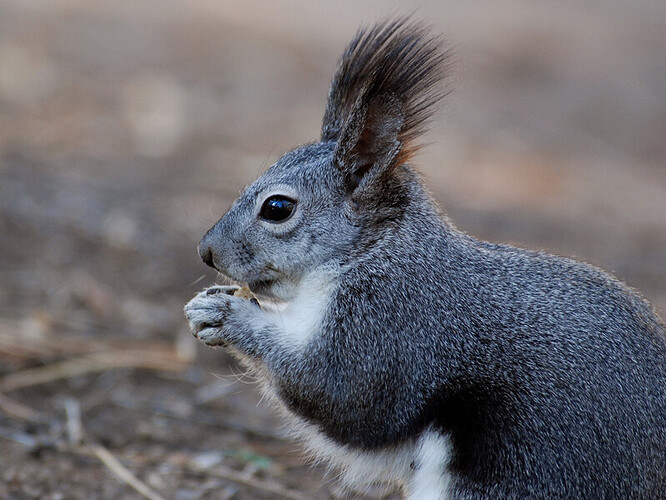 The most common color is gray as pictured above, some are black with the white underside, and very rare is the cinnamon Abert's squirrel. I have seen several grey, some black, but have never seen a cinnamon in the wild. The nature center has a taxidermy Cinnamon Abert's squirrel.
In Colorado, Abert's squirrels only live where Ponderosa pine trees are native.
Pudge
Squirrel! Squirrel! (my dogs run off)
Our most common squirrel is the Gray's squirrel - which is (naturally) often black in colour. We also have red squirrels, much smaller - and feistier! It is not that uncommon to see a red squirrel chasing a Gray squirrel around and around a tree (and across the ground and up another tree), scolding the whole time!
That's so Canadian
but it should involve something with maple syrup.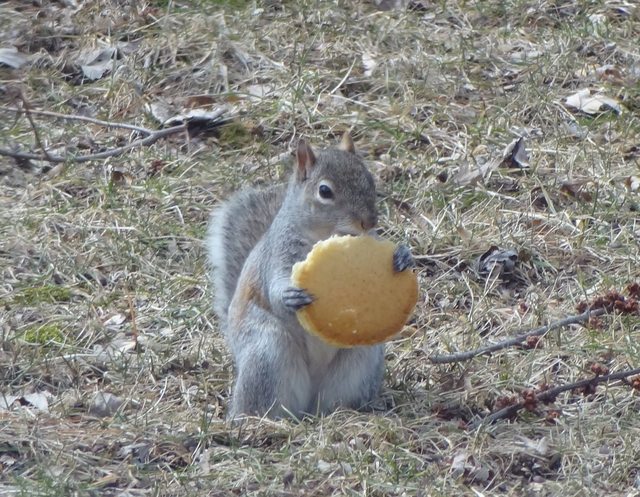 I saw once a squirrel with a piece of pizza, and of course that was in Canada.
They like Donuts, Muffins, Pancakes, Bacon and of course nuts!

Jan 20
Penguin Awareness Day Observances
Nice to be appreciated! Thanks all.