Just added a new button into Welcome (version 3.2.10-1) that removes the r8168 package. That button appears under tab After Install only if:
r8168 is installed
there's no internet connection
When you start Welcome, it checks for the internet connection as usual. The check can take about a minute at most. If the connection doesn't exist, then you'll see this window: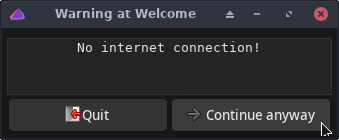 Now you can click the Continue anyway button. If you have r8168 installed, you'll see the new button: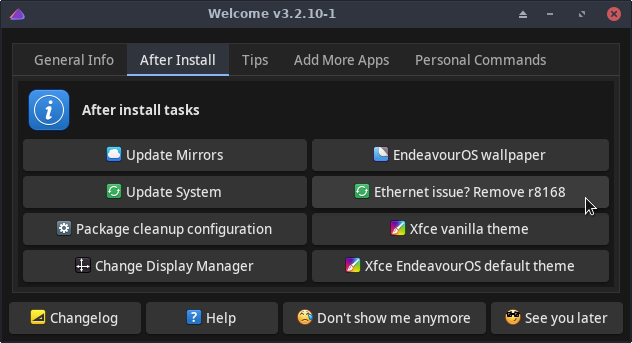 If you are sure your network hardware is otherwise OK, you can click the Remove r8168 button to remove the package. Afterwards reboot and check if that helped.
Note that is still experimental, and no guarantees about it.