Hi guys,
So today i downloaded the endeavouros Cassini Neo iso from the official website and used rufus to burn the iso into my pendrive so that I could install and dual boot eos with windows 11.
After sometime when the screen reaches to this point, it gets stuck and doesn't go ahead to the installation display. Here is the image.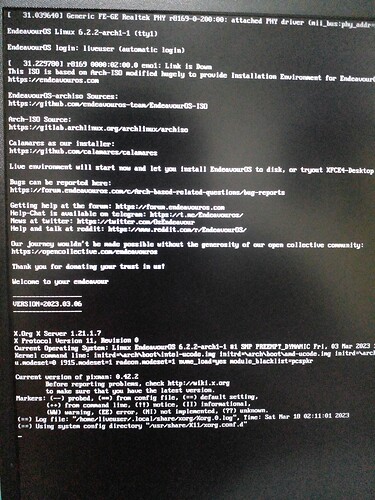 I have tried downloading the iso from the website a couple of times, to make sure that I don't have a corrupted iso, but to no avail.
Any help will be much appreciated.