My system is stuck on boot(see picture) after I updated today I tried to chroot and fix my system but to no avail.
then I reinstalled my system (with KDE Plasma) it installed fine and all but after reboot same issue!

my computer is down.
Something in new updates is broken?!
I guess I have to wait a couple of days and test to reinstall again?
If anyone have any ideas?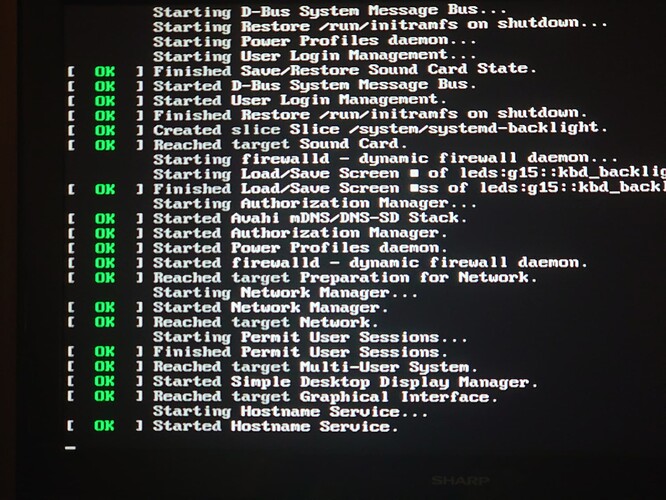 It stops ruffly same place as picture.
Posted on Mobile since my system is down.