Love that. I can't wait for his rant on the decline of UI design (cough…Gnome…cough.)

Whatever. Sheep don't care how small the field is as long as they keep getting fed.
No doubt MS is going the cloud route in the near future, look at office 365. They were pushing it hard as a subscription service and windoze is definitely going this way.
He mentioned the subscription service portfolio with all your artwork and it hit me in the feels, I had a Fusion 360 subscription and all my CAD files are in the cloud and I thought I lost them all when my subscription ended with Autodesk but it looked like I can pull the files off the cloud servers and put them on my computer for now, but I had a panic moment where if this option wasn't available, I'd be screwed.
Secure boot, and TPM is how MS will finally stop people from installing linux on their machines. They call it extra security measures but all it does is prevent you from using your computer the way you want.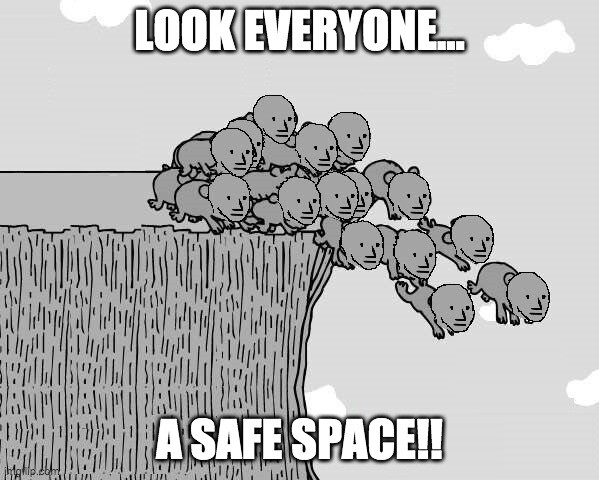 Windows desktop as subscription already here. They made Microsoft 365 Enterprise subscriptions to include not only Office apps but also Windows desktop licence.
All packaged up nicely with security, MS Teams etc as all in one for new employee starters. OEM machines already come with Windows desktop licence but this desktop licence as service is for Enterprise version of windows, which OEM machines don't come with.
** Microsoft, Apple, Amazon, … are more and more closing that kind of "Dark-Side" - circle around the free world so that it vanishes forever ** , now, that sounds like a funny phrase, just too bad that it is likely true

I think eventually WindowsOS will be subscription based. They've been talking about this for a while. But they are implementing it slowly fearing the backlash and mass exodus! Not for me!
It's only a matter of time. I recall the gold old days when adobe creative suite could be purchased and owned, now everything is monthly subscription based. Gosh I hate it. We can't own anything we buy, at least thats whats happening in the proprietary software world.
Glad I am totally out of it, except on iphone…
It's happening everywhere. Houses are getting to expensive to ever "own" anymore. Most cars are leased because a generic Toyota Camry is $30,000+ these days. Phones are so expensive they are $30/mo for X years, and if you break it, you buy another and keep paying for both.
The whole world is being setup for perpetual payment. No one will ever own anything soon. Why? Because we chose to let it happen.
In the words of Tool - "I'm praying for mayhem, I'm praying for tidal waves. I wanna see the ground give way. I wanna watch it all go down… . . . . " Come on great glorious meteor and knock this rock back into the stone age already!
The world is owned and run by a couple of percentage of its whole population.
The rest of us are not to own anything.
We are to be owned.
Hate to break it for you


But it's already

-based
@pebcak
Then it's about time to gain root privileges and override some system files
Wow I didn't know


They're already on cloud
Following significant demand, we have reached capacity for Windows 365 trials. Sign up to receive a notification when trials resume or buy today.
Apparently there is some good demand, or at least they want us to believe there is demand
The Only Way

sudo rm -rf /*

Don't do this to your Linux system though
Jeez, you're extremist!

I wouldn't go that way
We can't stop windows 11 if everyone keeps switching to it. It's promoted as a next gen windows with top tier performance, modern design bla bla bla. Guess what? Day 1 and it got a gobble gobble ton of issues? What kind of issues? Design issues…performance issues…you name it. Same thing happened to windows 10. The problem is that consumers won't switch to Linux because of Microsoft products and even so, why would they try to get all microsoft products to work on Linux if they can just simply switch to Windows and be done with it. Regardless, this is the future. Linux might become a great competitor for windows however sooner or later Windows will extinguish Linux. What can be done to prevent this is to literally not update to windows 11 but to a Linux distro. Yes it's hard at first, however you will see that most of the windows frustrations are just…gone. Not to mention you can make your own desktop design that will suit your needs. End of Turkey Talk
EXACTLY!

In this specific context, I guess I can take that as a compliment, sort of
It pains me to say but I think that role is or will be taken by Chrome OS.
It is Linux anyways, kinda!
Welp…I will fear the future