But no red lens for use in a tactical environment
I was hoping it said get off my lawn
That's one too many for me, sorry.

(
)
I financed this via Hyundai Canada. My 2011 Chev Impala (Commodore) blew two transmission lines while I was driving - and it took me 30 min to get it back home in second gear! So I figured I wanted dependability, plus my first car in 1991 was a 1989 Chev Chevette Scooter.
So here's my 2020 Hyundai Accent 5 door hatchback. In the rest of the world it's known as a 2020 Hyundai i30.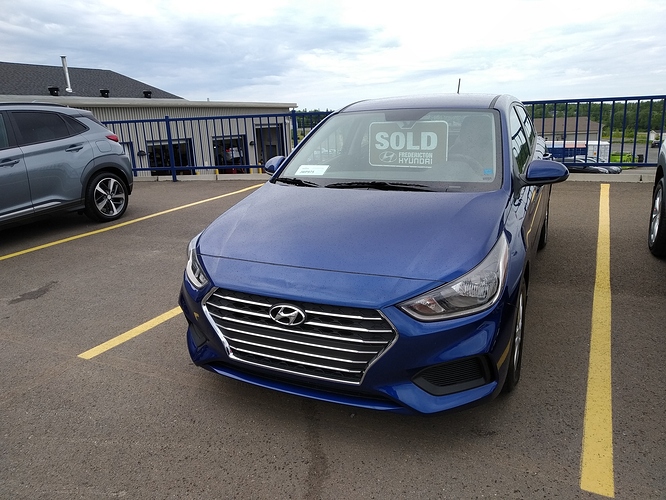 I have to admit, I've been considering their i30N Fastback.
Hyundai apart from the very thin Steel used in the middle Easton cars they are worth double the price in engineering, styling, performance, and long life,
I just finished eating, but seeing this makes my mouth watery again

FYI: as we say here in New Brunswick Canada - it's a hoot and a half! Absolutely worth every penny! Plus it sounds great. Didn't get that due to the cost of the payments: $325 bi-weekly compared to $198 bi-weekly with what I have now (5 year loan by the way). I could drive a standard, but it would be "grinding gears" as I drive it. Don't feel like replacing a clutch anytime soon.

The car I have now has a CVT in it. Gas mileage: (4L/100km Hwy (60 MPG roughly), and City 5L/100km (50 MPG roughly). Also I don't make payments until January 2021.
By the way: that payment I'm making includes full warranty, tire warranty, and four new winter tires thrown in (mounted and balanced on winter rims). The car dealers are very desperate to sell new vehicles. Definitely look into it; you could be very surprised.
Fresh tea and the new teacup just arrived

Tea
have a nice Zeremonie then
Thank you! I'm preparing my tea in Gong Fu - Style, and that's indeed a ceremony each time


very nice selection of oolong, but i never see red-tea but seems chinese calling black-tea red because of the color of the color of the infusion
Extra RAM for the mistress…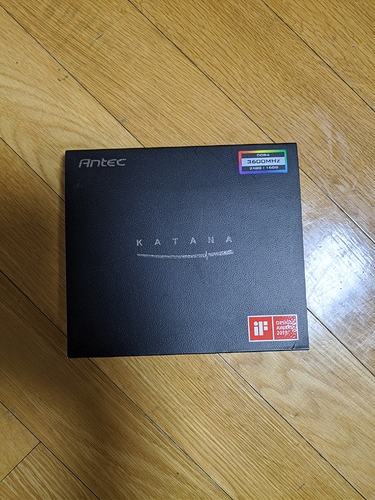 They look as cool as the packaging suggests.
I accidentally purchased 2x8gb sticks instead of one 16Gb.
Oh well, when I leave to American to college, I guess I'm taking them with me, my sister will have 3 more sticks to make 64 for her Adobe projects(fu adobe)
That's absolutely correct, Sir.
Green tea > not oxidised tea
White tea > lightly roasted green tea
Blue tea > lightly oxidised tea (Wulong or Oolong)
Red tea > oxidised tea (black tea)
Dark tea > fermented tea (Pu Errh)