Anaconda isn't so bad. I like Calamares more though.
Maybe it's the naming issue


hehe what do you mean?.. pretty tame for a german name/word…
looking at you "rindfleischetikettierungsüberwachungsaufgabenübertragungsgesetz"

Yeah, that's pretty much what i mean…
Compared to something short'n'hot and simple like dwm or something so awesome as awesome, it's naming just not as…you know…sexy

It's just like grindcore logo for normies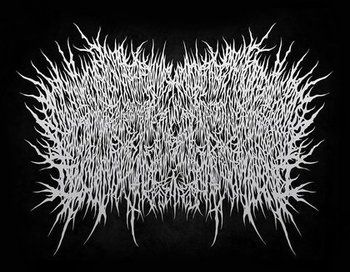 P.S. And it's kinda sad, coz WM itself is pretty nice!

ah yeah my parents could never tell if i tried painting a wall or if i just bought a new band t-shirt
How do you get the control strips to these lengths?
Thanks for asking. It is actually a very simple method !



Look on the markers present in the grey strip. Changing the position of those markers changes the size of the panel.
And from "Drag to Move" option, we can change the position of those panels.
Wayland doesn't play nice yet, so I tried Awesome out! The bar needs work but it's a start.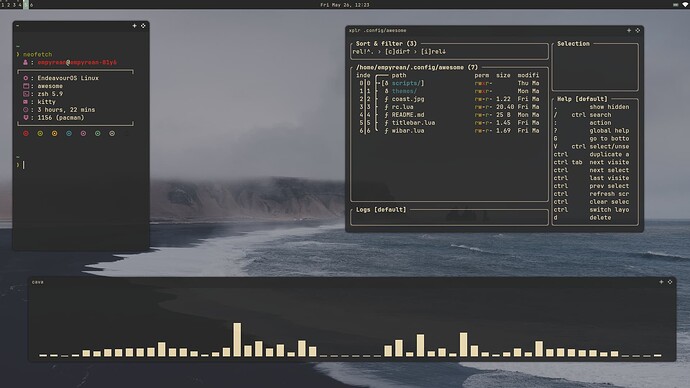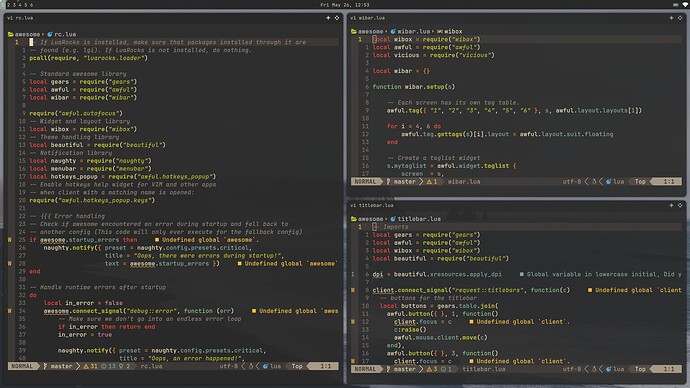 Very nice. Bar looks good!
love the colors

What did you say?
I still can't hear anything from rindfleischetikettierungsüberwachungsaufgabenübertragungsgesetz