yes it was/is a nice wallpaper
Does anyone have a quick link where you can still get this?
Is that GKrellm or Conky?
Judging by the program name in the task bar, I would say GKrellm
Yes, that gkrellm + plugin launcher.
I didn't even look at the expanded image.
New Pinebook Pro. I know it looks green right now, but hopefully, it will look purple

in a few weeks.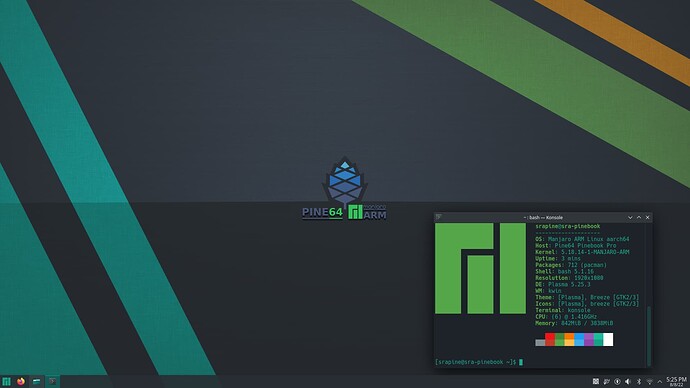 congrats sir … hope you enjoy it

It fun + great device
showing off your handiwork ehh??


pkgs >3

hi @Joneco,
welcome to the purple universe



Green hills… For how many years did I stare at them​


PS. Change mouse cursor theme, it breaks the spell.
Thanks my friend i am enjoying a lot
thats true hahahaha. i will change the cursor. I agree the black theme is strange