pfetch has now an EOS logo ? Nice…
yes use git version as normal one still have issue
I forgot to include something, there's a very useful command if you wish to try Styleproject:
styleproject_config_qt5 --help

LXQt is really fast, it doesn't lose speed even if you replace openbox with KWin.
where did you get the small EOS logo for your neofetch?
nevermind I just seen that it is pfetch.

Also nice using some.rss polybar scripts in the panel

Here are a couple of bonus vector wallpapers for Apollo, they'll be hitting the repo soon, in the meantime you can grab them here>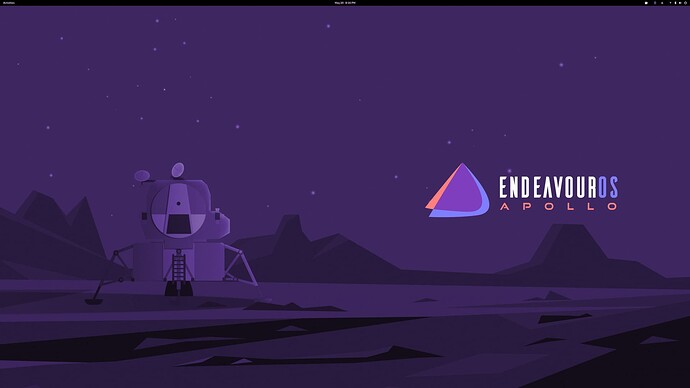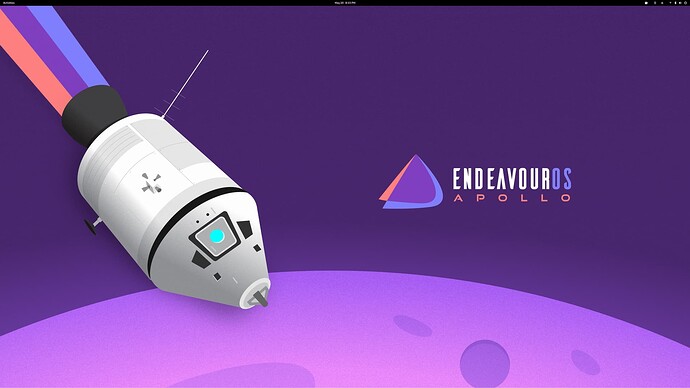 @Rockwallaby, here's is the application of your wallpaper on my PC :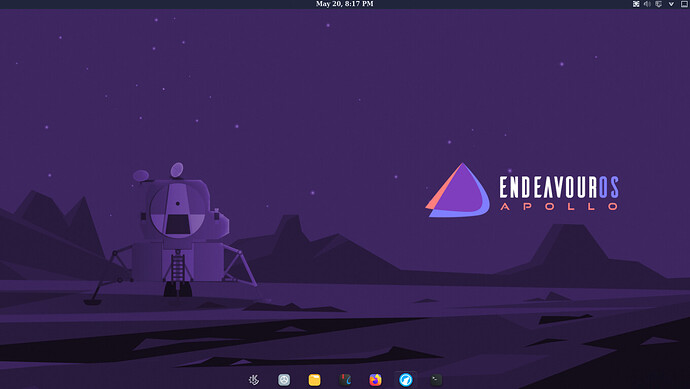 Is it possible to have different Desktops with different toolbars on the same DE? Like a Desktop with menu traditional at bottom and another desktop with menus on top?
In fxce I have different bars on different screens, but no matter which work space I am on the bars stay on their respective screens.
On KDE I know if you have two screens it is possible. I have one one the side on my smaller monitor and one down the bottom that hides on my larger one. I'm not sure about workspaces/virtual desktops as I don't use them. As for other DE I wouldn't know.
Exactly what I am interested in. Using KDE I have one Monitor, but would like 2 - 3 Virtual desktops/Work spaces with different Menu bar / Panels and/or styles.
From what I have found online this isn't possible with the default panel but is with latte-dock (another thing I don't use, thought have played around with it a little but just found it confusing)
This is possible with latte dock, but be warned, latte-dock likes ram.