Enlightenment is still alive and …flat?
Nice.
Elive distro vibes from 2006-7 and e16.
How did you get this panel at the right?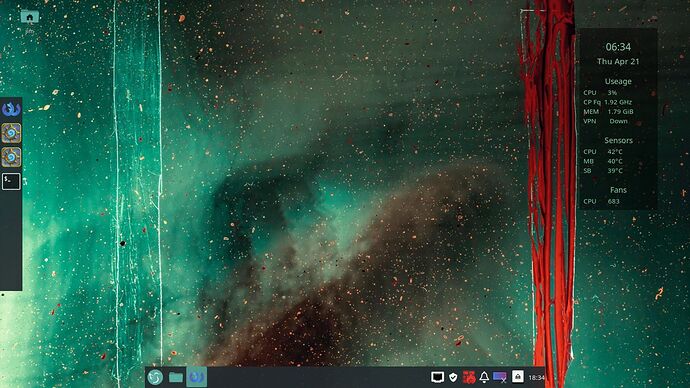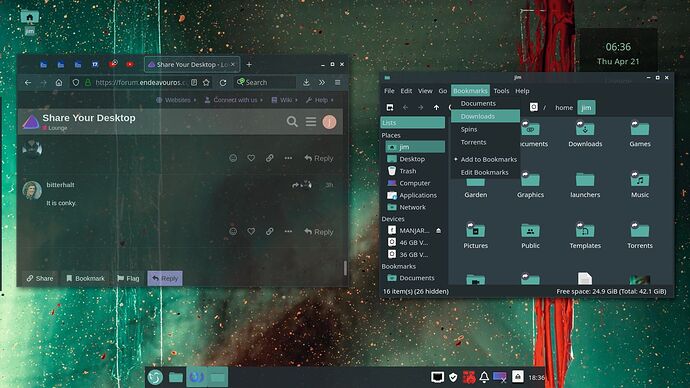 Its only a few days old, but I create gtk, kvantum, icon, grub, and lightdm themes. The grub and login screen use the same wallpaper and colors. Its LXQt, my favorite desktop with the panel configured as a dock, a quick launch panel on the left that auto hides.
you're killing it with your theming
Yes, that's sadly one of the unfortunate changes they made recently, the older theme was really really awesome. But you can probably still switch back.
What does being flat mean? How different did their old theme look?
There was no other equivalent in appearance at that time and fast as lightning. It was like a …gaming skin, like the old winamp skins, by default.
Some random screenshots from the web: e13/1999, e16-17/2007 maybe 2008. The golden theme was the default last time i used it.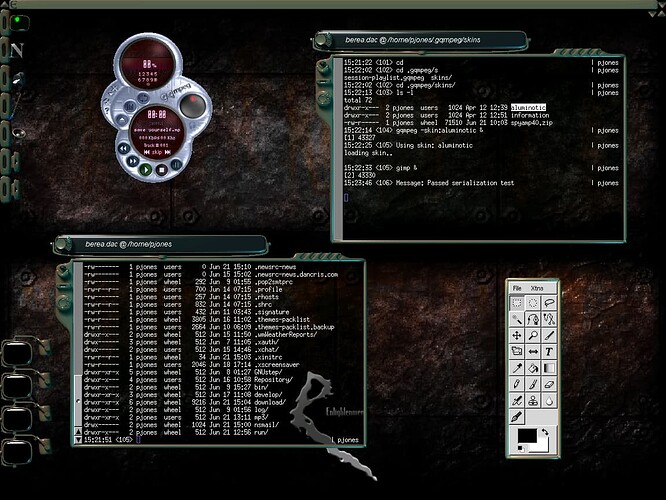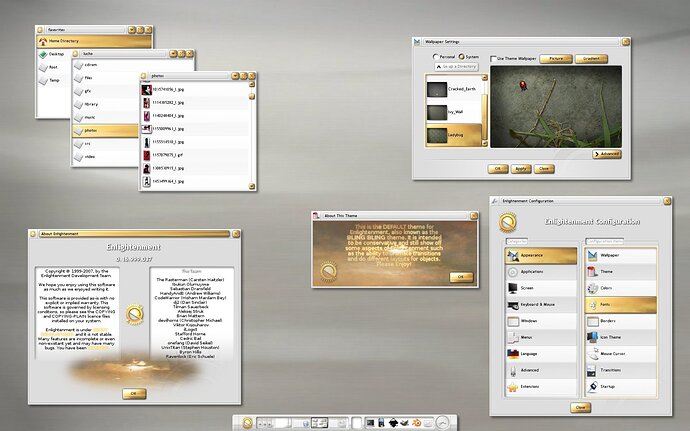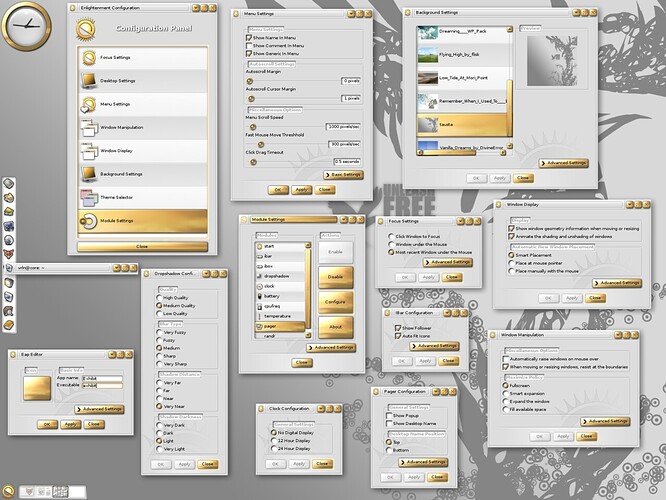 These look so cool, better than the current look for sure.
They might still have themes, I didn't explore.
WOW!

That's some window decorations!

I looked it up a couple of days ago. From here:
Although most of the current development focus goes to E25, E16 is still under independent active development and some users prefer it to E25.
"Hover to see" buttons, cursive fonts, new wallpaper, new colors, new matching ob theme…
I miss a good live.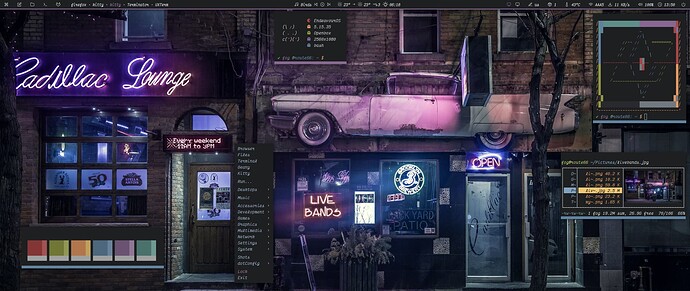 I would like to take over it 1 to 1, looks really nice