What terminal are you using? I thought base Cinnamon terminal doesn't do transparency.
Cinnamon uses the Gnome terminal. You can replace it outright with the gnome-terminal-transparency package from the AUR which is the patched version from (Ubuntu or PopOS? don't remember which).
While this is my completely no nonsense computer. I think a little transparency would be nice.
@csteinforth I don't know I've ever looked at tilda before. I'll definitely check it out as well.
Congratulations on your new machine!
12 cores can be seen there ???
I keep everything very clean!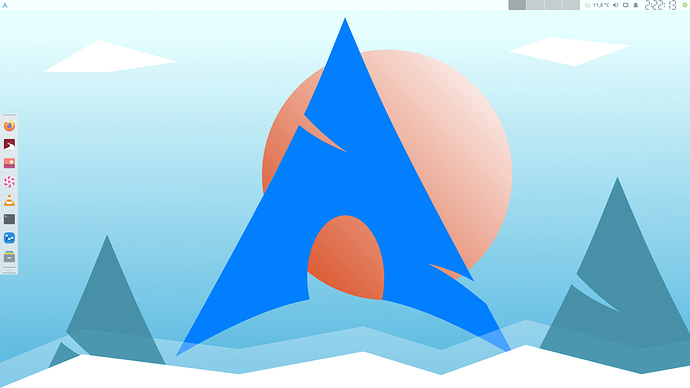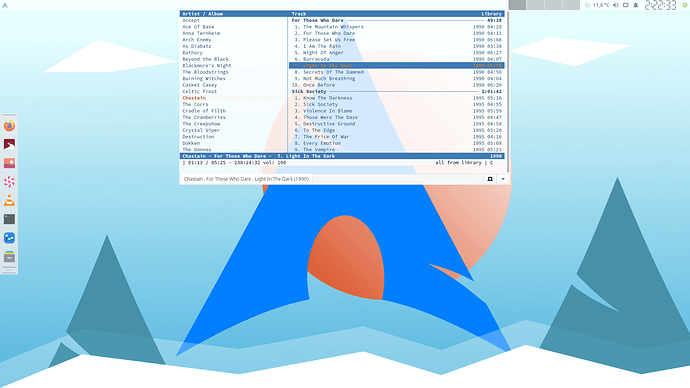 Xfce with slightly fixed panels. I went bright theme this time. So tired of dark themes.
Hey all. New in here!
I love the clean aesthetics.
Welcome, BTW.

Welcome!
Nice Nordic snowy feel to it!
Thanks to everyone who welcomed me <3
A nice forum!
I get that way too, but 10 minutes of use reminds my eyes of why I default to dark…

It's the opposite for me. I get sore eyes with a dark theme. Hard to read white text against black.
I used to think it was less than optimum, but age seems to change that! Dark needn't be oppressive though… I'll pop a couple of looks on in a minute…
Apparently from a pure contrast perspective the easiest to read text is yellow on very dark brown or black.
So right back to the late 70s early 80s?
I don't think I looked back QUITE that far to set this one up - but it could be. I could do the colours on the Amiga - but not the resolution!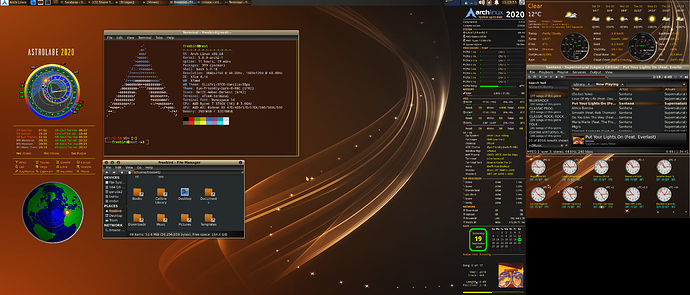 It's an Arch build - but EnOS is similar with some red-shift
Here is my desktop. I like to keep it clean and hide the taskbar. Basically just a clean wallpaper without any icons.