I wanted to stick my nose into KDE again after a long time (I had actually finished with it, but somehow there is also curiosity …). My question: I have a correctly configured etc/fstab, if I now enable ANYTHING in the plasma settings for the removable media or just set it, does it affect or change my fstab? Or maybe it's best not to activate anything there and just trust the fstab?
The screenshot was only taken in a live session.I haven't installed plasma yet, so I can find out for myself. I don't want to flatten my beloved Xfce unnecessarily.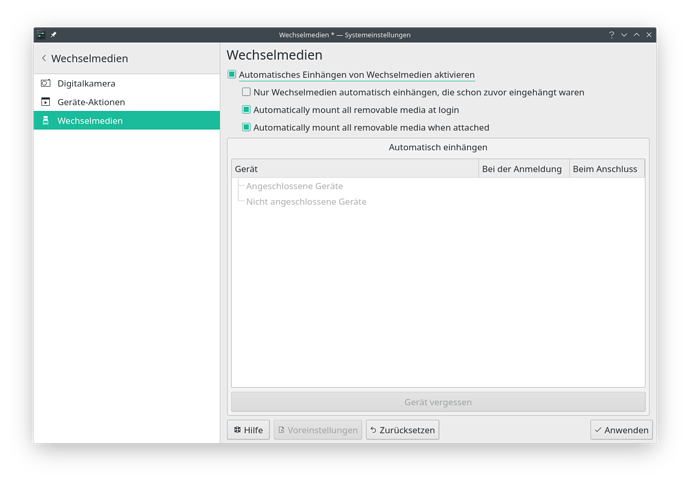 Edit: the screenshot is from a live session with Manjaro, because you can't try out live plasma with EoS.