As i am using screenshoot and share imgur often, in the process of learning endea linux.
Issue1: Imgur not working
I randomly faced "share to > imgur " not working.
When i took the screenshot, share it to imgur works for the first time; if i take the 2nd screenshot to share to imgur again, it will no work.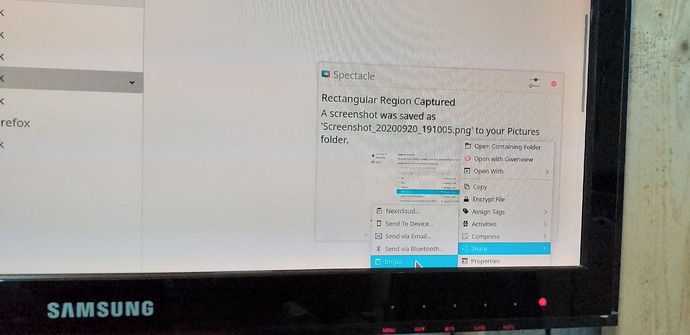 This is what it happens:
when i
took screenshot > share button > imgur
instead of sharing to imgur, it just open the screenshot with gwenview.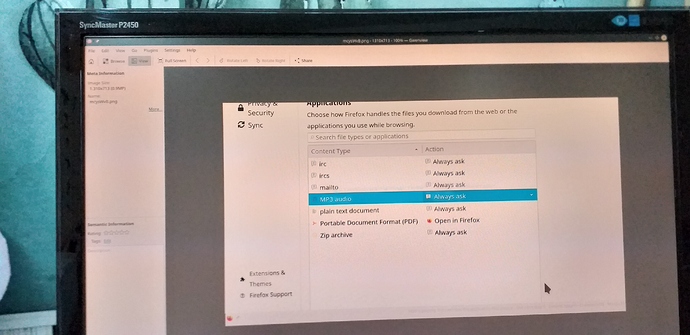 The only thing i can do in gwenview is to save the screenshot as a file in my system.
Even in gwenview, i can only use "copy to or move to" to save my screenshot as a file on local folders. Inside the "share" button on gwenview, there is no "imgur" option in it.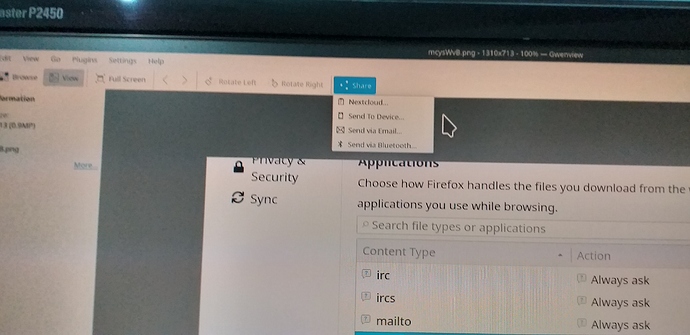 I tried many times with imgur not working, but now, when i try again, imgur works consequencely for 3 times… i can't explain nor know why… only can say randomly not working; when experienced not working, it will continue be not working with screenshot.