Ever wondered how people make beautiful Rice. Just read from one of the r/user that the beauty behind his rice is mainly in configuring EWW (Elkowars whacky day). While lot is desirable for mine to be called one, just sharing to keep the ball rolling.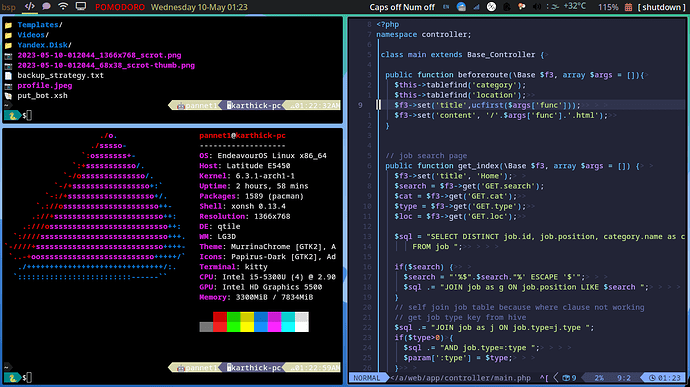 OS: EndeavourOs
WM: Qtile
Compositor: Picom
Widgets: None
Term: Kitty
Editor: Neovim (Lazy)
Files: Ranger
Launcher: Rofi
Notifications: Dunst
Colors: Mostly gruvbox
Background: EOS (not pictured)
Icons: Font Awesome
Please share only EOS rice here. Lets give r/unixporn a run for the money.