I'm trying to adjust Time/Date settings to display months and days in English but KDE throws an error which makes no sense to me since I do have glibc package.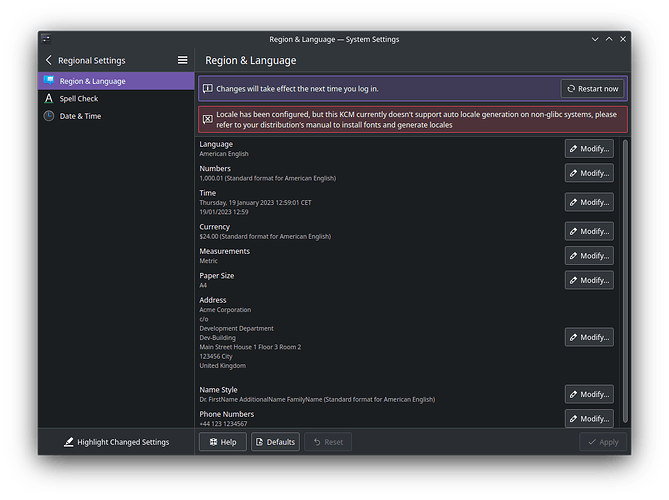 pacman -Q glibc
glibc 2.36-7

Changes also are not applied after reboot.
Wiki suggests to remove ~/.config/plasma-localerc but I'm not comfortable to delete stuff if I don't have full understanding of how things are interconnected and function.
Is it safe to indeed remove such file or there might be another solution?