Hello,
I had a very similar issue to this one, but it seems to have deviated off into a different tangent.
I installed rEFnd from this tutorial, & it seems to be working great.
Unfortunately, while Windows boots up just fine, I can't directly boot to EndeavourOS.
I must first boot to GRUB, the my OS.
rEFInd looks like this: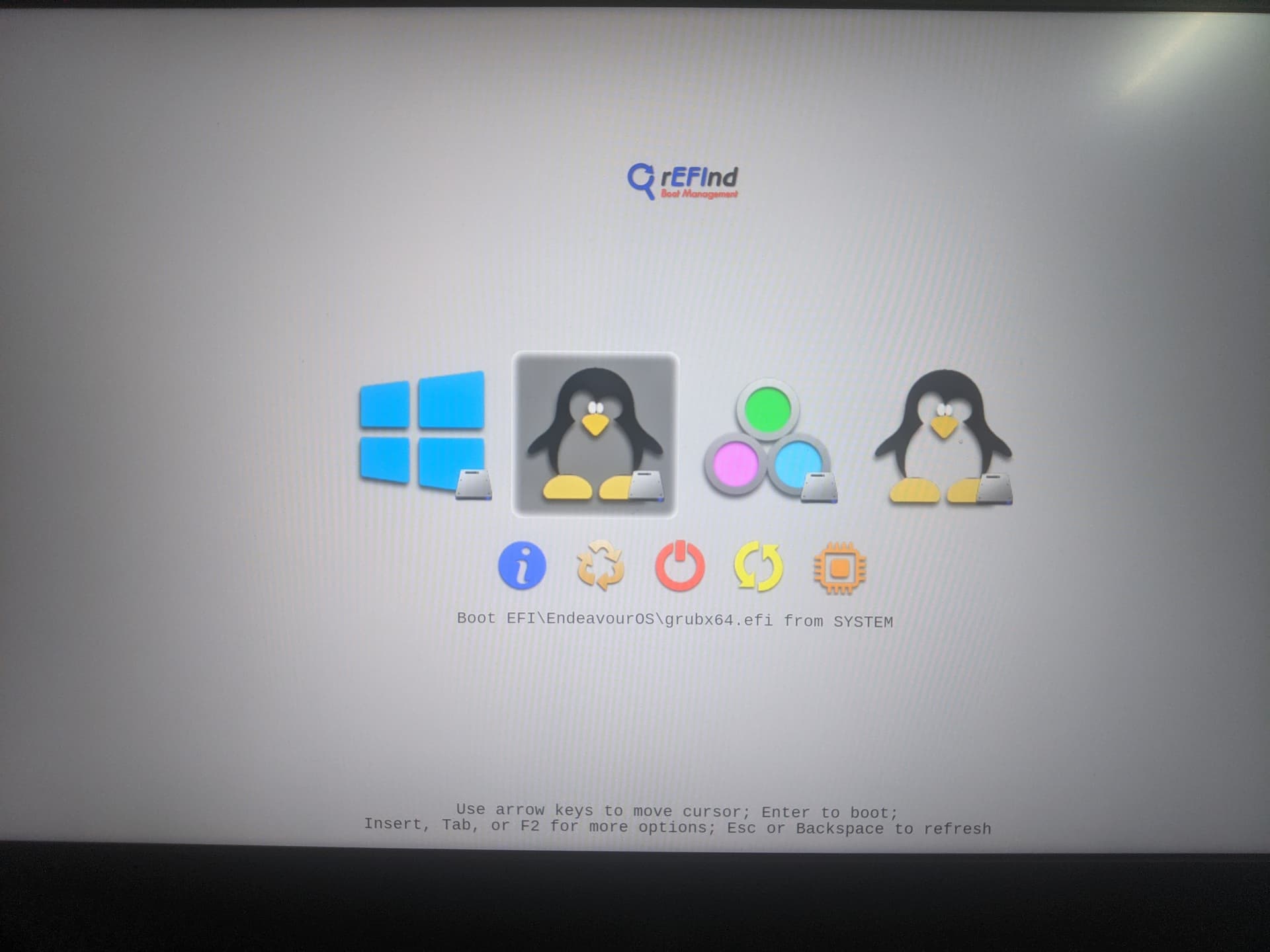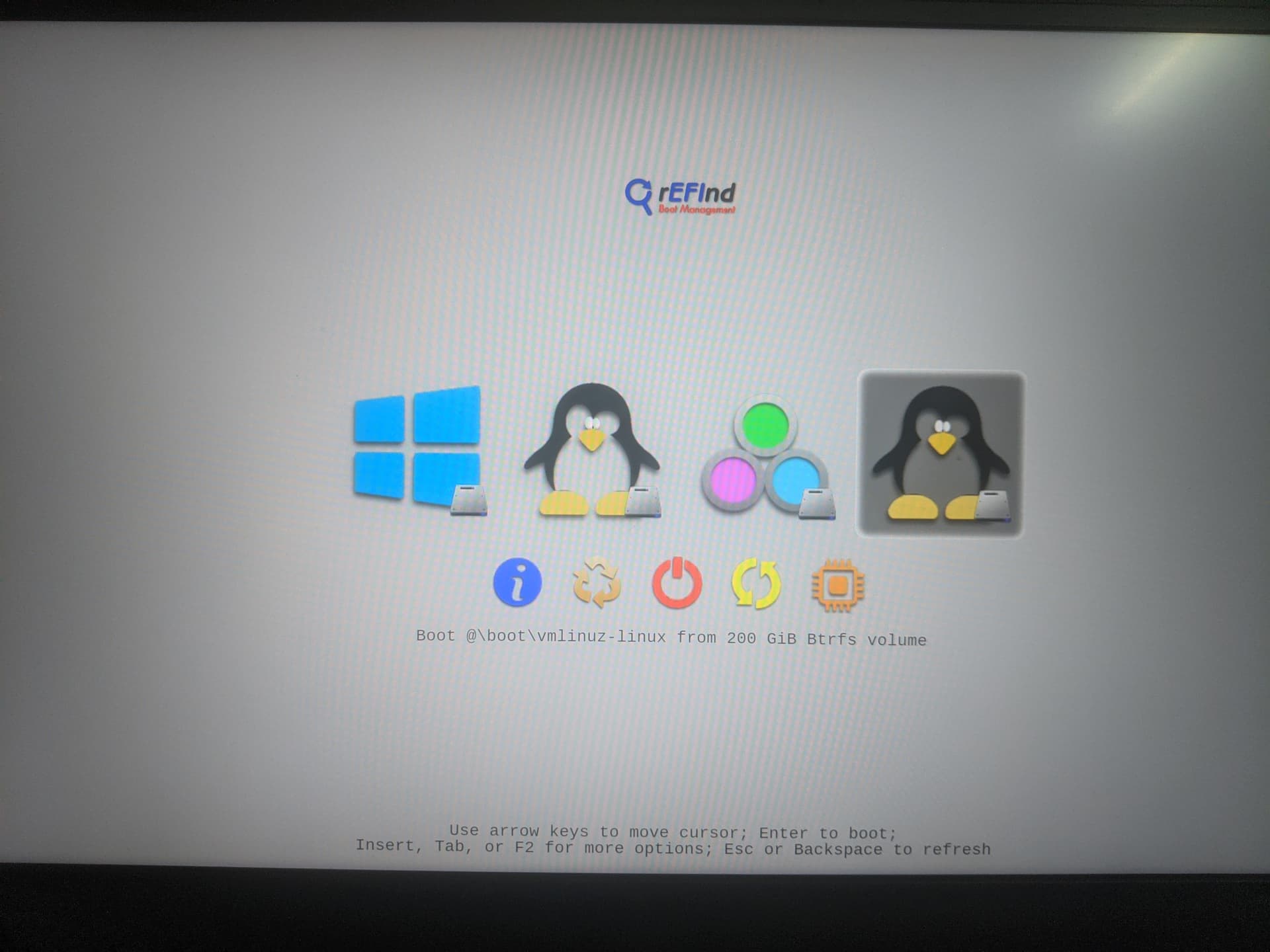 Using the first photo, I simply boot into grub.
The second one lands me into a shell.
Similar to what I find in the grub.cfg file, do I have to boot to vmlinuz-linux & enter commands to get to my login screen?