Hello again!
Sooo… I decided the reinstall EOS after having these issues.
I thought it was a kernel, or Plasma issue, but as it turns out, even after a fresh reinstall, it's still broken.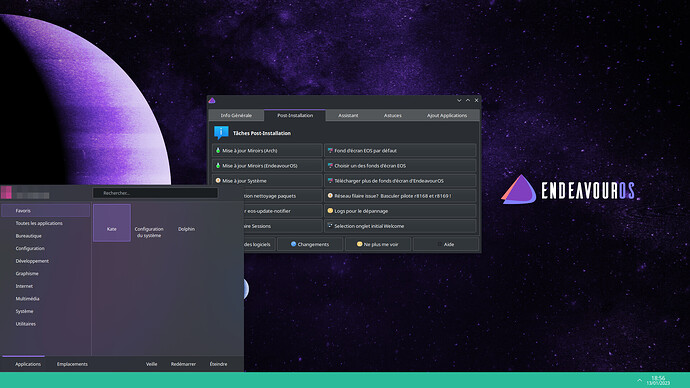 Really not sure if it's the kernel not playing nicely with Plasma, or Plasma itself having a stroke.
Here are the kernel, and Plasma version, if there are any further logs you need, please tell me.
Kernel: 5.1.16
Plasma: 5.26.5
——-
Along the way, GRUB detects the Windows boot manager, but can't boot into it.
Do note that GRUB, and Endeavour are on a separate drive than Windows.